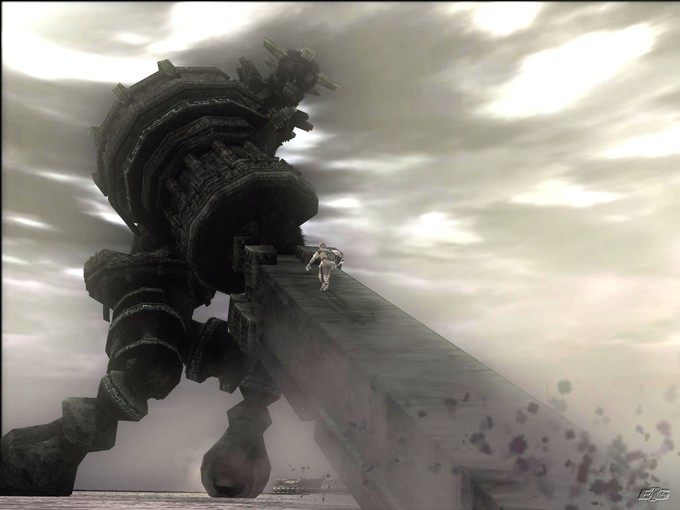 We've known for years that Sony was trying to adapt their PS2 game SHADOW OF THE COLOSSUS for the big screen.
Back then, they were working with a script by STREET FIGHTER: THE LEGEND OF CHUN-LI screenwriter Justin Marks, but they have revamped the project for their new director, MAMA's Andres (Andy) Muschietti. Muschietti is "supervising" the latest draft by new writer Seth Lochhead (HANNA).
MAMA was a box-office success, and was fairly well-received by audiences and critics, but this project is way larger scaled than that intimate horror film. COLOSSUS, a favorite among gamers and developers alike, tasks the player with taking down 16 massive, titan-esque colossi, usually by physically climbing onto them and figuring out their weaknesses. It is a game with a huge, epic scope, and a proven action-fantasy director may have been a more obvious pick, but presumably Muschietti (and Lochhead) have a take on it that's gotten Sony excited.
The name value on this isn't as high as something like TOMB RAIDER or RESIDENT EVIL, but by nature of the project, I'd expect Sony to dump some real money into this movie as they take it further into development. From everything i've gathered, if they do it right, this really could be the mythical video game adaptation that actually gets it right.
What you COLOSSUS fans think? Can Mushcietti's film live up to the work of Fumito Ueda and Team Ico?
-Vincent Kim-Zahedi
"Papa Vinyard"
vincentzahedi@gmail.com
Twitter