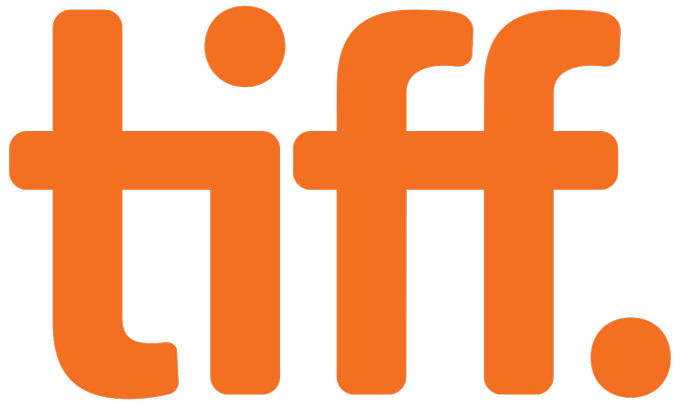 Greetings, starkinder! While I have a few spare minutes I wanted to drop a quick preview of the Toronto International Film Festival on y'all before things start to get crazy on Thursday. Having been reviewing films at TIFF for Harry since 2000, and attending the fest since the legendary 1992 year (which saw the birth of the careers of Tarantino, Jackson, Rodriguez and Luhrmann, to name a few) I've become an old hand at...
Wait. Holy crap, I just realized. This will be my 23rd TIFF.
Anyone who's figured out where I get my nom du net 'Anton Sirius' from will understand why that seems significant. I guess I'd better be prepared for miracles and madness, and probably even another dip into the crucible. Nifty.
As per usual TIFF is loaded with films that I need to see, want to see, feel obligated to see and would simply be stupid to miss. My laughably-misnamed-as-always short list this year clocks in somewhere in the 80s out of over 300 features playing during the 11 days of the fest; of those 80-odd I'll probably see a third or so, and that doesn't even account for the films I'll inevitably hear massive buzz about on the ground and have to find a way to work in. If it weren't for the cellular degradation and massive migraines I get after re-integrating all those short term memories, I'd totally clone myself to try and catch them all.
Anyway, here's what caught my eye on this year's schedule: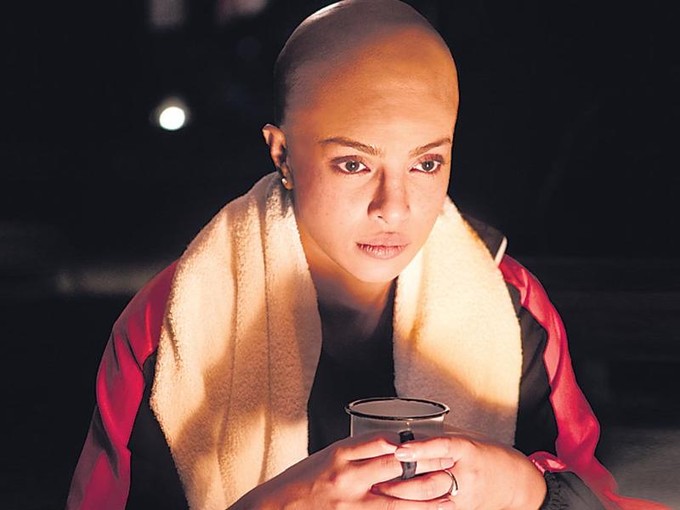 Thursday, Sept 4
THE GOOD, THE BAD AND THE WEIRD's Jung Woo-sung stars in a noir-ish tale of lust and obsession, SCARLET INNOCENCE; primal Maori fury gets unleashed in the period action epic THE DEAD LANDS; former Miss World Priyanka Chopra establishes her bad-ass bona fides in a Bollywood biopic on Olympic boxer MARY KOM (if she's not brawling with Ronda Roussey in EXPENDABLES 4 I'll be sorely disappointed); and to kick off Midnight Madness, Sion Sono is back with more crazy in the yakuza hip-hop musical (wait, did I just type that?) TOKYO TRIBE.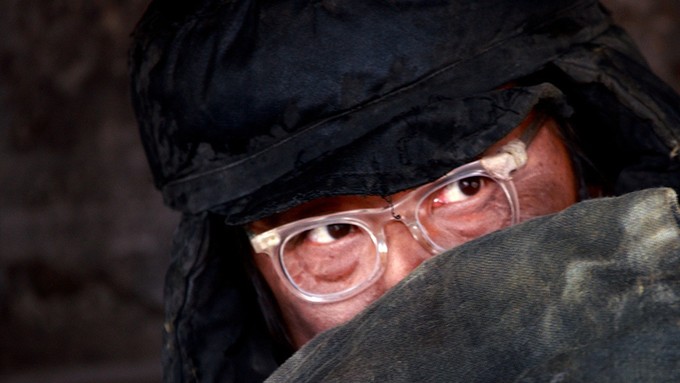 Friday, Sept 5
Kristen Wiig stars as someone woefully ill-equipped to win the lottery in WELCOME TO ME; GRAVE OF THE FIREFLIES director Isao Takahata brings us the latest Studio Ghibli treasure, THE TALE OF THE PRINCESS KAGUYA; RESOLUTION directors Justin Benson and Aaron Moorhead get more romantic with their genre-riffing, as an American backpacker in Italy falls for someone he probably shouldn't in SPRING; Tom Hardy headlines a fantastic cast that includes James Gandolfini in his final performance, in BULLHEAD director Michael Roskam's crime thriller THE DROP; the past refuses to stay buried in the Australian period crime drama CUT SNAKE; identity theft gets a whole new twist in the Chilean paranoid thriller I AM NOT LORENA; director Ruben Ostlund dispassionately examines the aftermath of one rash, panicked decision in FORCE MAJEURE; Zhang Yinou and Gong Li re-team for the first time since 2006 in COMING HOME; HUGO'S Asa Butterfield stars as a math prodigy trying to make sense of the less-rigorous real world in X + Y; Bill Murray goes full curmudgeon in ST. VINCENT; anonymous (for safety's sake) Kenyans who identify on the LGBTQ spectrum tell the STORIES OF OUR LIVES; Jake Gyllenhaal crosses all the lines to acquire crime footage for local news broadcasts in NIGHTCRAWLER; a dying girl's last wish fuels the disintegration of her father and some not-so-innocent bystanders in the stylish Spanish neo-noir MAGICAL GIRL; and at Midnight, RARE EXPORTS director Jalmari Helander turns Escape From New York into Escape From the Finnish Tundra, making Snake Plissken a teenager and Samuel L Jackson the president in BIG GAME.
Plus repeat screenings of THE DEAD LANDS and TOKYO TRIBE.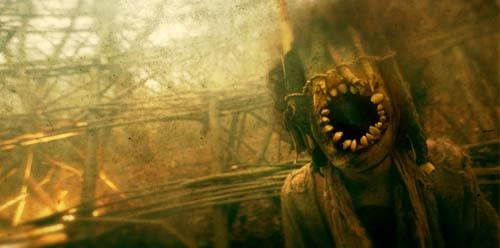 Saturday, Sept 6
Master of observational documentary Frederick Wiseman turns his gaze on the staff, visitors and artwork in Britain's NATIONAL GALLERY; a damaged former chess champion tries to pick up the pieces of his, and his nephew's, life in the biopic THE DARK HORSE; Gemma Arterton does her usual charming, luminous thing in a decidedly modern update of Flaubert's classic in GEMMA BOVARY; striking Welsh miners find an unexpected ally at the height of Thatcher's England in PRIDE; a teenage boy finds that his new video game is all too real in LABYRINTHUS; Al Pacino is an aging locksmith lost in regret in David Gordon Green's MANGLEHORN; witness the birth of the Danish rock scene in ITSI BITSI, a biopic on the formation of the legendary (in their home country, anyway) band Steppeulvene; director Gina Prince-Blythewood (whose LOVE & BASKETBALL is one of the most underrated movies of the 2000s, IMHO) returns with another story of young love trying to survive the pressures of expectation and success, this time in the music business, in BEYOND THE LIGHTS; artist and long-time Neil Gaiman collaborator Dave McKean spins a fantastic tale of loss and healing in his second feature film, LUNA; a crime novelist discovers that the person holding the key to solving the disappearance of his long-lost love might be the protagonist of his own books in the Borges-infused Peruvian thriller THE VANISHED ELEPHANT; Simon Pegg is a hitman with a handlebar moustache in the hilariously hard-boiled KILL ME THREE TIMES; get comfortably numb in your aging teenage angst once again with ROGER WATERS' THE WALL, filmed during the former Pink Floyd front man's latest record-setting, globe-spanning tour; GENTLEMEN is a Pynchon-esque conspiracy yarn told by the most unreliable of narrators; Chris Rock directs and stars alongside Rosario Dawson in the semi-kinda-autobiographical, vaguely Sullivan's Travels-ish TOP FIVE, about an actor-comedian in dire need of a box office hit who just wants to say something important instead; New African Poets founder, rapper and spoken word artist Abd Al Malik adapts his own autobiography in MAY ALLAH BLESS FRANCE!; and Kevin Smith brings his slightly off-kilter, fervently anti-Canadian take on HUMAN CENTIPEDE to Midnight with TUSK.
Plus repeats of COMING HOME, THE TALE OF THE PRINCESS KAGUYA, FORCE MAJEURE, CUT SNAKE, SCARLET INNOCENCE, THE DROP, ST VINCENT, NIGHCRAWLER, WELCOME TO ME and BIG GAME.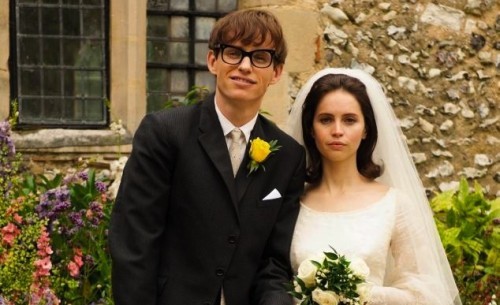 Sunday, Sept 7
Journalist David Thorpe enlists Dan Savage, George Takei and a host of others to help him answer the age-old question, DO I SOUND GAY?; MAN ON WIRE director James Marsh switches into biopic mode, with Eddie Redmayne starring as a young Stephen Hawking, in THE THEORY OF EVERYTHING; Tina Fey re-teams with DATE NIGHT director Shawn Levy for the ensemble comedy THIS IS WHERE I LEAVE YOU, also starring Jason Bateman, Jane Fonda, Rose Byrne, Adam Driver and enough other recognizable faces that they should really do one of those LETHAL WEAPON 4-style infinite row of heads posters for it; Anna Kendrick and Jeremy Jordan sing about THE LAST FIVE YEARS, an adaptation of the hit off-Broadway musical; Simon Pegg loses the moustache but maybe finds something better in HECTOR AND THE SEARCH FOR HAPPINESS; a disgraced ex-cop tears the world apart trying to find his missing, estranged daughter in Akio Fukamachi's deliriously pulpy THE WORLD OF KANAKO; Denzel Washington tries to make everyone forget about Edward Woodward in Antoine Fuqua's THE EQUALIZER; Paul Dano and John Cusack play two sides of the enigma that is Brian Wilson in LOVE & MERCY; and at Midnight, THE MYTH OF THE AMERICAN SLEEPOVER director David Robert Mitchell unspools a PSA about STHs (sexually transmitted hauntings) in IT FOLLOWS.
Plus repeats of STORIES OF OUR LIVES, ITSI BITSI, MANGLEHORN, TOP FIVE, X + Y, NATIONAL GALLERY, GENTLEMEN, PRIDE, ROGER WATERS' THE WALL, MAGICAL GIRL, KILL ME THREE TIMES, GEMMA BOVARY, I AM NOT LORENA, SPRING, BEYOND THE LIGHTS and TUSK.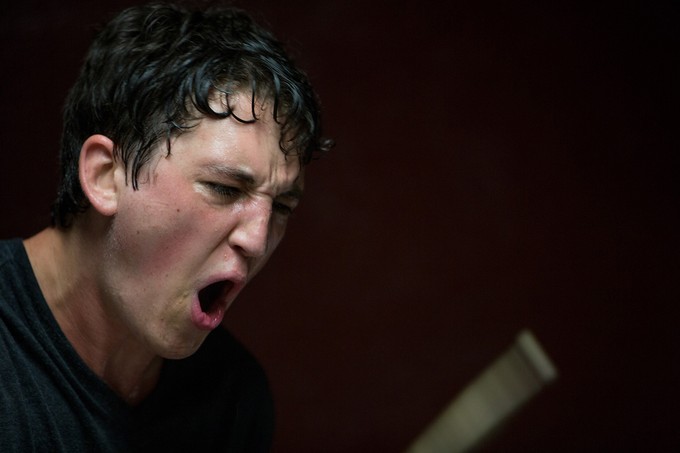 Monday, Sept 8
A fragile, fractured Jennifer Aniston reconnects with the world after the suicide of someone in her support group in CAKE; taskmaster JK Simmons drives aspiring drummer Miles Teller to extremes in WHIPLASH; a woman escapes her desk job by writing savagely honest pop ditties in SONGS SHE WROTE ABOUT PEOPLE SHE KNOWS; Julianne Moore clings to herself as best she can against the erosion of early onset Alzheimer's in STILL ALICE; Studio Ghibli throws open its doors in the behind-the-scenes doc THE KINGDOM OF DREAMS AND MADNESS; Cannes Best Actor winner Timothy Spall embodies British artist JMW Turner in Mike Leigh's MR. TURNER; MONEYBALL director Bennett Miller tackles the weird, tragic John du Pont story along with Steve Carrell, Channing Tatum and Mark Ruffalo in FOXCATCHER; Jon Stewart's directorial debut ROSEWATER examines the aftermath of journalist Maziar Bahari's appearance in a Daily Show bit on the 2009 Iranian elections; young twin boys retreat into paranoia after their mother's cosmetic surgery in the chilling GOODNIGHT MOMMY; Suburgatory's Jane Levy stars in a Guy Maddin-esque period musical about dreams, stardom and mutations in BANG BANG BABY; Swedish surrealist Roy Andersson scathingly and comically indicts the modern world's lack of empathy in A PIGEON SAT ON A BRANCH REFLECTING ON EXISTENCE; a newly restored print of ROGER & ME celebrates the 25th anniversary of Michael Moore's revolutionary, still-relevant doc; Reese Witherspoon plays a woman re-inventing herself by hiking all 1100 miles of the Pacific Coast Trail in DALLAS BUYERS CLUB director Jean-Marc Vallee's WILD; two decades in the bloody, chaotic history of Cote d'Ivoire are seen through the eyes of a young dissident in RUN; and genre chronicler extraordinaire Mark Hartley returns to Midnight with ELECTRIC BOOGALOO: THE WILD, UNTOLD STORY OF CANNON FILMS.
Plus repeats of LUNA, LOVE & MERCY, THIS IS WHERE I LEAVE YOU, THE EQUALIZER, THE LAST FIVE YEARS, THE THEORY OF EVERYTHING, HECTOR AND THE SEARCH FOR HAPPINESS, MAY ALLAH BLESS FRANCE!, THE DARK HORSE and THE VANISHED ELEPHANT.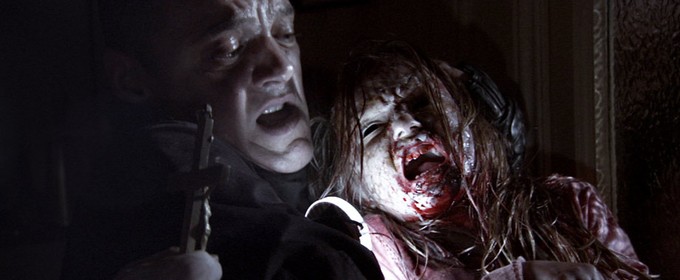 Tuesday, Sept 9
THE ACT OF KILLING'S Joshua Oppenheimer returns with another look at the aftermath of the Indonesian purges of the 1960s, this time from the perspective of the family of one of its victims, in THE LOOK OF SILENCE; Viggo Mortsensen is a man on the run during the Algerian War of Independence in FAR FROM MEN, an adaptation of Camus' short story "The Guest" with a score by Nick Cave and Warren Ellis; the doc RED ARMY focuses on the last great era of Soviet hockey, and the legendary team led by the likes of Igor Larionov, Slava Fetisov and Sergei Makarov, as they navigate the end of the Cold War; Benedict Cumberbatch stars as WWII hero Alan Turing in THE IMITATION GAME; FOOD INC. director Robert Kenner points his lens at paid climate change skeptics in MERCHANTS OF DOUBT; exiled filmmaker Ossama Mohammed curates an astonishing collection of footage shot by people back home at the epicenter of the civil war in SILVERED WATER, SYRIA SELF-PORTRAIT; Shinya Tsukamoto directs a nightmarish adaptation of the classic Japanese novel FIRES ON THE PLAIN, about a soldier trapped in the Philippines as Allied forces liberate the country; and at Midnight, [REC] 4: APOCALYPSE brings the Spanish horror franchise, and the story of afflicted reporter Angela, to a bloody conclusion.
Plus repeats of MR. TURNER, CAKE, WILD, THE WORLD OF KANAKO, FOXCATCHER, WHIPLASH, ROSEWATER, STILL ALICE and IT FOLLOWS.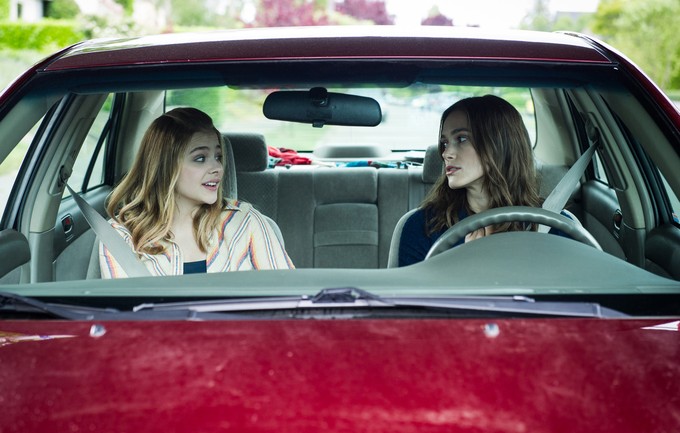 Wednesday, Sept 10
Mark Ruffalo is a manic-depressive stay-at-home dad in the comic drama INFINITELY POLAR BEAR; Viggo Mortensen is a general searching for his runaway daughter through 19th century Patagonia in Argentine auteur Lisandro Alonso's JAUJA; a young British soldier is trapped in the wrong part of Belfast during The Troubles in Yann Demange's '71; flipping the '80s sex comedy formula on its head, a teenager desperately tries to lose his virginity to avoid becoming a human sacrifice in TEEN LUST; a French survivor of the Khmer Rouge reflects back on his imprisonment in the drama THE GATE; a philosophy professor and a small-town hairdresser try to make their impossible relationship work in NOT MY TYPE; INFERNAL AFFAIRS director Andrew Lau co-directs REVENGE OF THE GREEN DRAGONS, a fusion of classic Hong Kong action and gritty New York crime drama executive produced by Martin Scorsese; Neil Young presents the director's cut of his long-lost, crazy-go-nuts, end-of-the-world musical comedy HUMAN HIGHWAY; Keira Knightley and Chloe Grace Moretz are friends at different stages of adolescence in Lynn Shelton's LAGGIES; and at Midnight, a young scout and his oblivious troop-mates find themselves at the mercy of a malevolent, unseen enemy in CUB.
Plus repeats of MERCHANTS OF DOUBT, FAR FROM MEN, SILVERED WATER, SYRIA SELF-PORTRAIT, ELECTRIC BOOGALOO: THE WILD, UNTOLD STORY OF CANNON FILMS, THE KINGDOM OF DREAMS AND MADNESS, RUN, RED ARMY, THE IMITATION GAME, SONGS SHE WROTE ABOUT PEOPLE SHE KNOWS, BANG BANG BABY, FIRES ON THE PLAIN, A PIGEON SAT ON A BRANCH REFLECTING ON EXISTENCE, THE LOOK OF SILENCE, GOODNIGHT MOMMY and [REC] 4: APOCALYPSE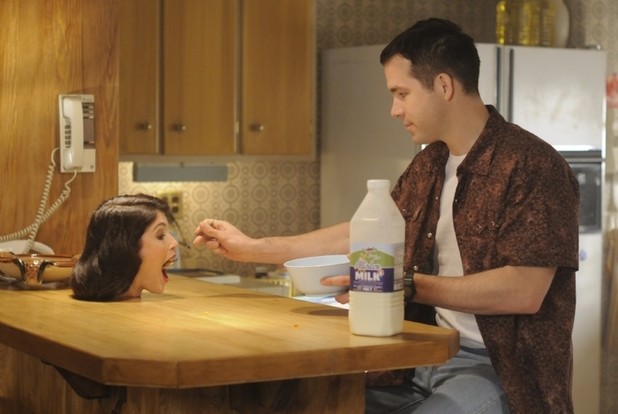 Thursday, Sept 11
The classic Japanese kabuki ghost story Yotsuya Kaidan gets Miike'ed in OVER YOUR DEAD BODY; Tobey Maguire is an unraveling Bobby Fischer matched against Liev Schreiber's Boris Spassky in PAWN SACRIFICE; a rather unwell Ryan Reynolds stops taking his antipsychotic medication before a big first date with Gemma Arterton in PERSEPOLIS creator Marjane Satrapi's THE VOICES; and at Midnight, the classic 70s giallo gets a reverential ribbing in THE EDITOR.
Plus repeats of THE GATE, HUMAN HIGHWAY, STILL ALICE, REVENGE OF THE GREEN DRAGONS, JAUJA, INFINITELY POLAR BEAR, LOVE & MERCY, '71, LAGGIES and CUB.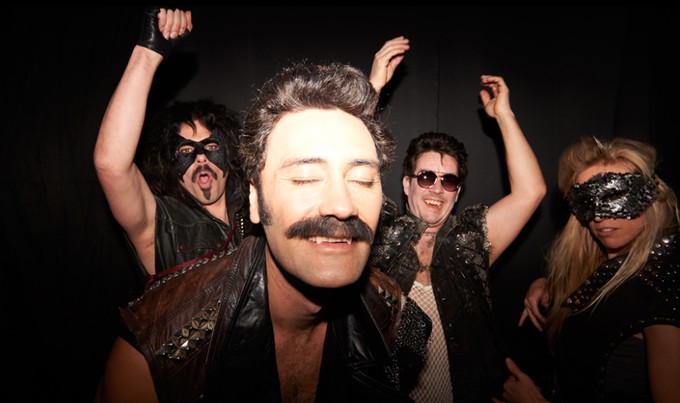 Friday, Sept 12
French filmmaker Eric Baudelaire examines the disputed status of the unrecognized nation of Abkhazia in LETTERS TO MAX; THE ARTIST director Michel Hazanavicius shows that war is even more hellish on the young in THE SEARCH; and at Midnight, MEN IN BLACK 3's... err, Flight of the Conchords' Jemaine Clement stars as a vampire with serious roommate trouble in the mockumentary WHAT WE DO IN THE SHADOWS.
Plus repeats of THE EDITOR, NATIONAL GALLERY, LAGGIES, THIS IS WHERE I LEAVE YOU, TEEN LUST, GOODNIGHT MOMMY, PAWN SACRIFICE, WILD, TUSK, ITSI BITSI, BANG BANG BABY, THE VOICES, KILL ME THREE TIMES, OVER YOUR DEAD BODY, NIGHTCRAWLER, NOT MY TYPE and THE DEAD LANDS.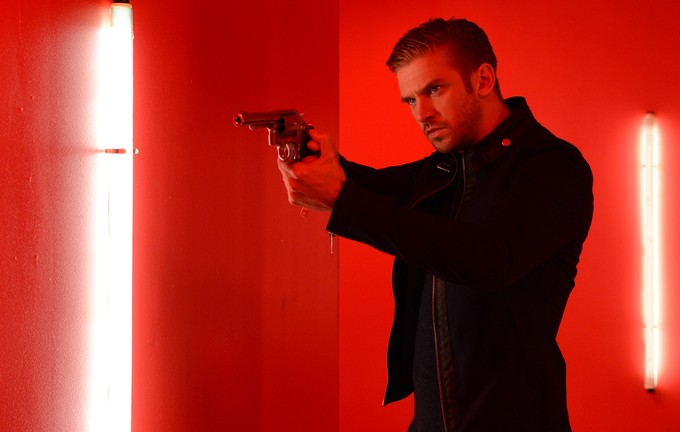 Saturday, Sept 13
Kate Winslet is a spirited landscape designer in the court of Louis XIV in Alan Rickman's A LITTLE CHAOS; and Midnight Madness closes with YOU'RE NEXT director Adam Wingard's THE GUEST, in which the bereaved family of a soldier welcome the wrong stranger into their home.
Plus repeats of THE DARK HORSE, LETTERS TO MAX, NOT MY TYPE, GENTLEMEN, SCARLET INNOCENCE, CAKE, CUB, I AM NOT LORENA, BIG GAME, MANGLEHORN, FIRES ON THE PLAIN, THE SEARCH, FAR FROM MEN, THE DROP, A PIGEON SAT ON A BRANCH REFLECTING ON EXISTENCE, SPRING, LABYRINTHUS, SONGS SHE WROTE ABOUT PEOPLE SHE KNOWS, SILVERED WATER, SYRIA SELF-PORTRAIT, WELCOME TO ME, RUN, THE GATE, THE EDITOR, A LITTLE CHAOS, OVER YOUR DEAD BODY, THE WORLD OF KANAKO, TOP FIVE, MAY ALLAH BLESS FRANCE!, WHAT WE DO IN THE SHADOWS, JAUJA and REVENGE OF THE GREEN DRAGONS.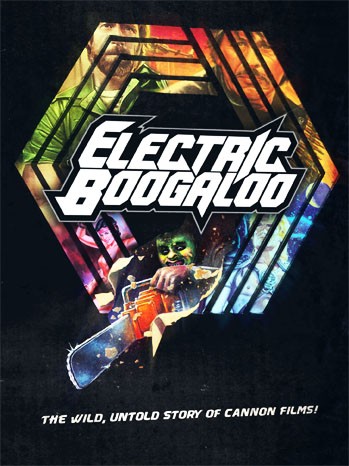 Sunday, Sept 14
If you missed any of them, here's your last chance to see: A LITTLE CHOAS, THE KINGDOM OF DREAMS AND MADNESS, THE LOOK OF SILENCE, ELECTRIC BOOGALOO: THE WILD, UNTOLD STORY OF CANNON FILMS, THE EQUALIZER, THE TALE OF THE PRINCESS KAGUYA, X + Y, TOKYO TRIBE, MAGICAL GIRL, WHAT WE DO IN THE SHADOWS, THE VANISHED ELEPHANT, STORIES OF OUR LIVES, PAWN SACRIFICE, THE GUEST, ROGER WATERS' THE WALL, and LUNA.