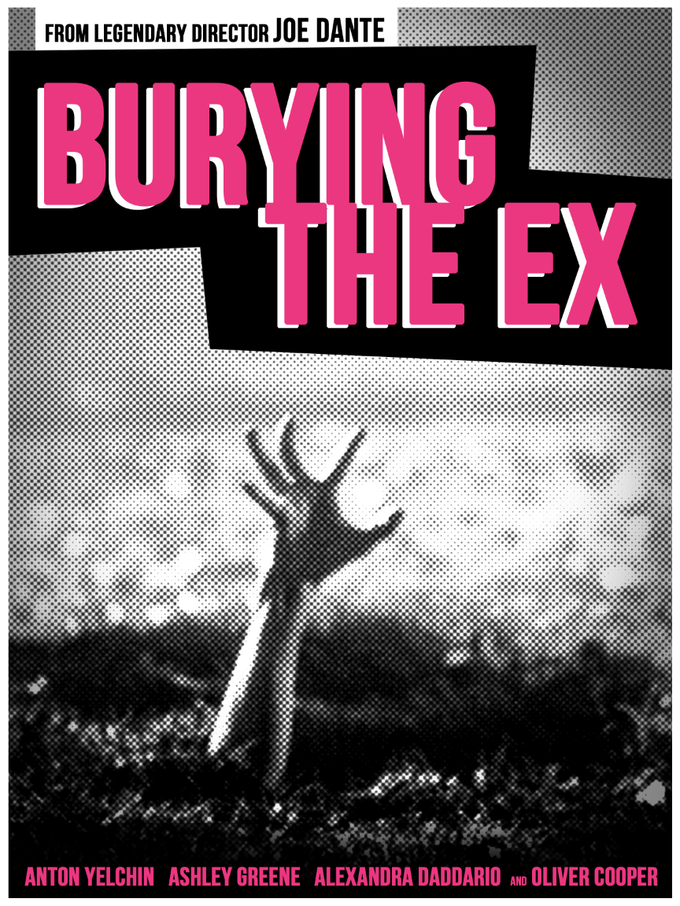 Though he stays busy with TV and his website Trailers From Hell, Joe Dante doesn't direct films all that often these days. Since MATINEE, there's been a 5-6 year break in between the release of each of his movies, and the last interval was even longer because of how long it took for THE HOLE to reach theaters after its 2009 festival premiere. But now Joe Dante's premiering a new movie at Venice this week a mere 2 years after the theatrical release of THE HOLE, and we've got a clip cluing us into the tone and style of the GREMLINS director's latest.
BURYING THE EX stars Anton Yelchin as a young man dating a forceful Ashley Greene. Greene dies in a car wreck, but comes back as a zombie and resumes their relationship. Meanwhile, Yelchin's not only freaked out, but is now hanging out with a new girl, played by Alexandra Daddario.
The clip highlights a bit of physical comedy as Greene's undead GF takes a tumble and breaks her neck…badly. Even though some of this material was explored in the recent (and terrific) LIFE AFTER BETH, I like that Dante has chosen to make this a relationship movie with zombies in it rather than the other way around. Yelchin's a proven talent, but Greene less so, and it's intriguing to see her deliver something that feels like a real, committed performance.
Dante is one of those guys who mixes horror and comedy without breaking a sweat. We should be hearing whether his talents lent themselves to this project over the next couple of days.
BURYING THE EX premieres tomorrow night at the Venice Film Festival, and should appear on theaters/VOD sometime next year.
-Vincent Kim-Zahedi
"Papa Vinyard"
vincentzahedi@gmail.com
Twitter