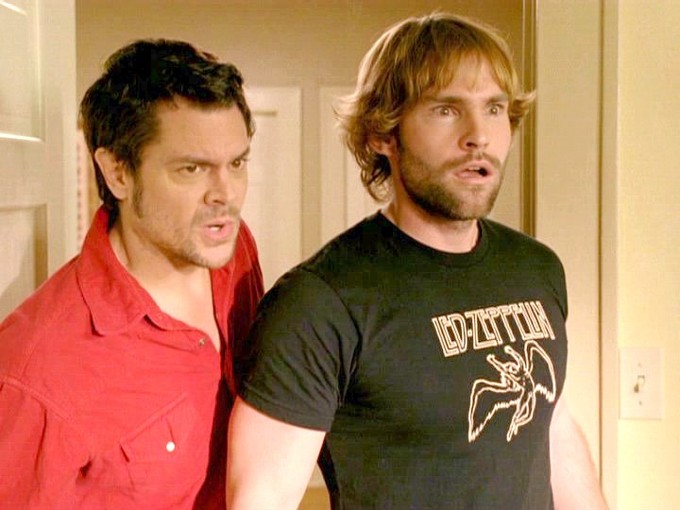 Jackie Chan has subbed out Bo Duke for his brother Luke.
Since last year, we'd been hearing that Jackie and Seann William Scott were teaming up for a Renny Harlin-directed flick called SKIPTRACE to shoot in Hong Kong. Well, the movie's just started shooting, but Scott's role (that of a "mouthy American gambler") has been recast: now Jackie will be paired with JACKASS legend (and Scott's DUKES OF HAZZARD co-star) Johnny Knoxville.
While for some, this is case of tomato, tomahto, I can't help but be a little bummed out by this. A Stifler/Jackie Chain team-up directed by Renny Harlin screamed '90s in the best possible way, like THE ADVENTURES OF FORD FAIRLANE meets RUSH HOUR. It also doesn't help that Scott was the co-lead of one of the best, "old-school" action flicks of the 2000s: THE RUNDOWN. Compare that to Knoxville's go-around with The Rock, WALKING TALL. Add his turn in THE LAST STAND in there, and it's hard to get excited to see Knoxville self-consciously hamming it up to get in chuckles alongside Jackie Chan asskickery.
Still, this seems like the kind of buddy action-comedy they don't really make enough of these days, and it'd be great to see Jackie take a RUSH HOUR-sized victory lap in the U.S. again. But I'll always think about how amusing it would've been to see the guy who once warned a college student "you're about to have some Jackie Chan happening on your face" in ROAD TRIP actually working alongside Jackie Chan.
P.S. Lest we forget, DUKES OF HAZZARD wasn't the only time these two slacker heroes worked together…
-Vincent Kim-Zahedi
"Papa Vinyard"
vincentzahedi@gmail.com
Twitter