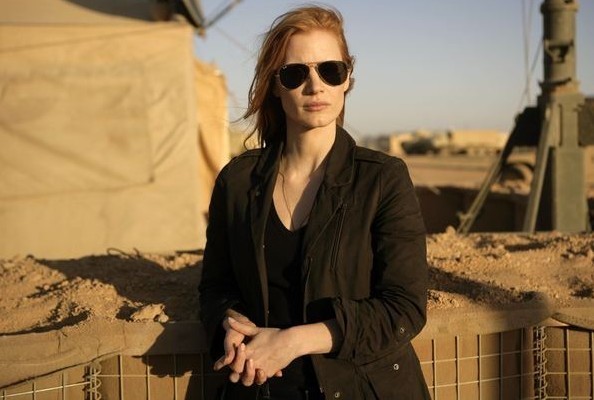 Ridley Scott is pulling the trigger on one of the myriad of projects he has in development, and is finally rounding up some cast members to back up Matt Damon in his adaptation of Andy Weir's THE MARTIAN.
Jessica Chastain and Kristen Wiig are close to signing onto the Drew Goddard-written projects as supporting characters. No confirmation on who they'd be playing, but my guess is that Chastain is up for the role of Commander Lewis, the head of the expedition that leaves Damon's Watney stranded on Mars. Wiig will probably be playing one of the people on Earth, either as a NASA specialist or as some sort of girlfriend/love interest for Damon.
Chastain is apparently closer to signing (and this is certainly closer to her comfort zone than Wiig's), but both actresses would add something to Scott's sci-fi flick. Chastain has the toughness and vulnerability to make Lewis a strong, empathetic female lead, and Wiig has that down-to-earth quality that could help ground the film emotionally (no pun intended).
Ridley Scott has a talent for getting really great actors together, and this seems to be no exception. There are a few more major roles that need to be cast, so keep your hand off that dial; we should be hearing more about this film before it lenses in the coming months.
THE MARTIAN lands on November 25th, 2015.
-Vincent Kim-Zahedi
"Papa Vinyard"
vincentzahedi@gmail.com
Twitter