Via Dwayne Johnsons' Twitter feed comes word that he will portray DC Comics' Black Adam.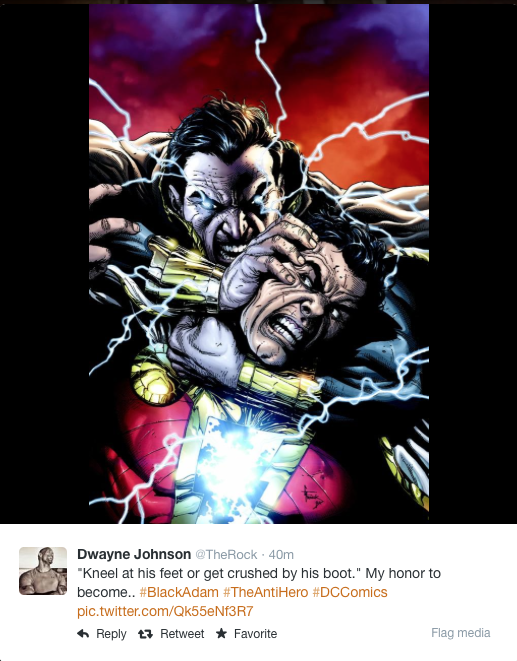 THIS piece in Variety offers a touch more information, indicating that Johnson will portray Black Adam in a SHAZAM movie which Darren Lemke (SHREK FOREVER AFTER, JACK THE GIANT SLAYER, and the upcoming GOOSEBUMPS picture) will script.
Variety continues…
No production date has been set, as Lemke has just been brought on to write. But once a script is delivered, DC is likely to move fast to get the film quickly up and running .
This isn't a huge surprise; Johnson's association with Black Adam/Shazam has been teased for some time. It is, however, nice to finally have such formal confirmation - and intriguing that a SHAZAM movie may finally take flight given all the recent developments in DC's bigscreenverse.
————
Glen Oliver
"Merrick"
- e-mail
- Twitter