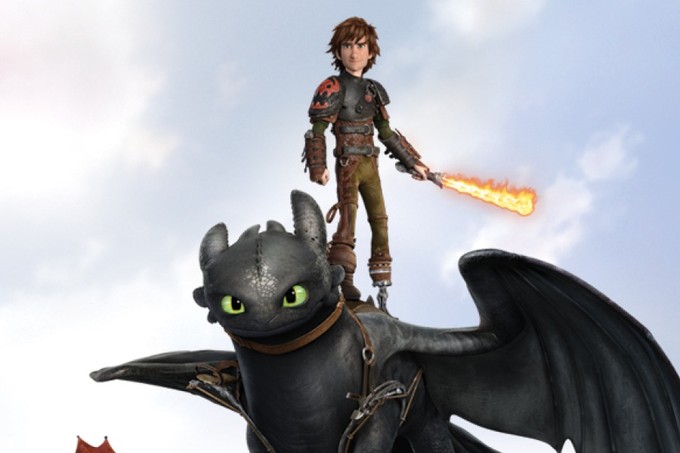 Earlier today, I commented on the likelihood that either FINDING DORY or HOW TO TRAIN YOUR DRAGON 3 would budge from the July 17th, 2016 date they were both slotted for.
Dreamworks seems to be the one who has flinched first, and they've pushed the follow-up to their two highly-successful animated flicks back a full year to June 9th, 2017.
Surprisingly, that doesn't seem to be as isolated of a release date as the move may lead you to believe. 2 weeks prior, you got THE LEGO MOVIE sequel coming out from WB. Pixar has an as-yet-unannounced project set for release a week after on June 16th. And a mere 3 weekends after TRAIN YOUR DRAGON 3 debuts, another animated threequel will come to dominate the kiddie market: DESPICABLE ME 3.
Still, you have to admit that pitting TRAIN YOUR DRAGON 3 against FINDING DORY was a losing battle that would hurt both sides and help nobody. Apparently, it was simpler to push this back a year than to try and carve out another 2016 weekend for its release, so we just have to wait 3 years to soar with the vikings and the dragons once more.
As a bonus, this gives them more time to make sure the script, set pieces, and character beats live up to the last two films. Which is crucial.
HOW TO TRAIN YOUR DRAGON 3 flies into theaters on June 16th, 2017.
-Vincent Kim-Zahedi
"Papa Vinyard"
vincentzahedi@gmail.com
Twitter