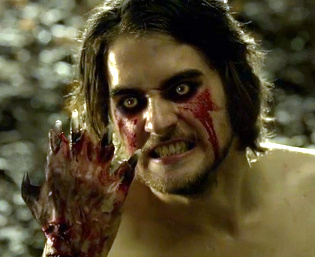 Werewolf thriller "Hemlock Grove" will dump its third and final season onto Netflix next year, the streaming service has disclosed.
Chic Eglee ("Moonlighting," "Murder One," "Dark Angel," "The Shield," "Dexter," "The Walking Dead"), who joined as series showrunner in season two, will be back for season three.
"We are so grateful to the fans of 'Hemlock Grove' who have championed the series so intensely over two seasons," said executive producer Eli Roth. "We are looking forward to taking the last and final season into some dark and unexpected places, and to giving viewers the killer finale you'd come to expect from 'Hemlock Grove.'"
The series stars Famke Janssen ("X-Men") and Dougray Scott ("Desperate Housewives").
Netflix, which doesn't release audience numbers, says its first episode was a bigger draw than the first episode of "House of Cards."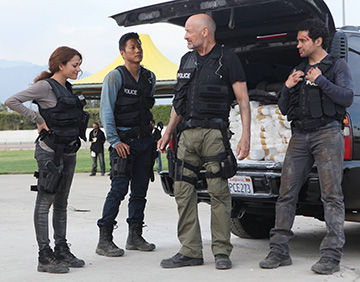 And, to no one's surprise, Deadline is reporting that "Gang Related," from screenwriter Chris Morgan ("The Fast & The Furious: Tokyo Drift," "Fast & Furious," "Fast 5," "Furious 6," "Fast & Furious 7"), has been cancelled after but a single season.
Premiering to generally terrible reviews, the series, about a cop with gangster relatives, launched May 22 with a 0.9 in the adults 18-49 demo. Its 13th and final, Aug. 14 episode scored a 0.7:
0.7 (0.6) (0.7) (0.7) (0.9) (0.7) (0.7) (0.8) (0.8) (0.8) (0.8) (0.9) (0.9)