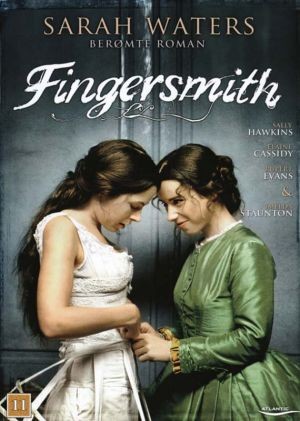 After doing an American movie with a bonafide movie star and a highly-publicized festival run (if a somewhat lukewarm release), Chan-Wook Park is going back to his native South Korea to, interestingly enough, adapt a novel set in Victorian London.
Park is set to adapt Sarah Waters' FINGERSMITHS, a 2002 novel about two young women in Victorian England: a thief (also known as a "fingersmith), Sue, and the other a wealthy orphan named Maud. Sue intends on swindling Maud's vast fortune, but in the process, the two begin a love affair, and Sue begins to develop real feelings for her mark.
Park is transplanting the story to South Korea during the time of Japanese occupation in the early part of the 20th century. The title isn't expected to be FINGERSMITH; it's currently listed as "Agashi", or "young lady/miss". I expect the themes of class conflict and the forbidden nature of a lesbian romance will adapt nicely into the new settings.
He's currently looking for his two lead actresses, and expects to start shooting in early 2015.
Park has one of the best, most consistent track records of any filmmaker working today, IMO, and he hasn't really tackled a project quite like this before. The bizarre, warped "love affairs" in THIRST and STOKER had a unique, haunting quality that I'd love to see him achieve here. More than anything, I can't wait to see what surprises Park will inject into this story of two young women in love. Can't imagine it'll end well for the characters.
For those interested, Waters' book was adapted more straightforwardly in a 2005 BBC miniseries starring Sally Hawkins, Imelda Staunton, Rupert Evans, and Charles Dance. Which you can watch below.
-Vincent Kim-Zahedi
"Papa Vinyard"
vincentzahedi@gmail.com
Twitter