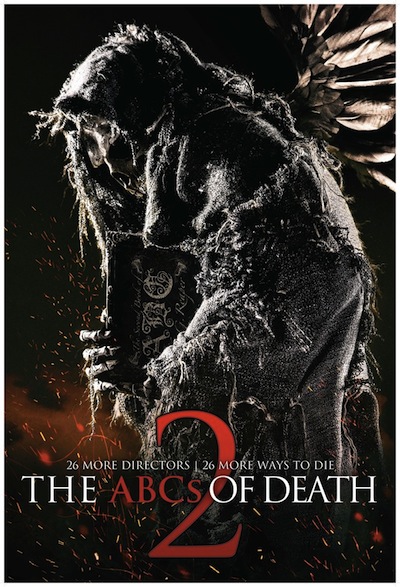 Jeremy here...
As one might expect, all manner of depravity is on display in this new red-band trailer for ABCs OF DEATH 2, the follow-up to the 2012 alphabetical horror anthology that, to be honest, was fairly underwhelming. I've a feeling the producers behind the series were well aware of this when they set out to make the sequel - or maybe they're blowing all of their money shots in the below preview. Brace yourself and check it out!
ABCS OF DEATH 2 Extreme Red Band Trailer from Magnolia Pictures & Magnet on Vimeo.
ABCs OF DEATH 2 hits VOD on October 2nd and arrives in theaters on Halloween.