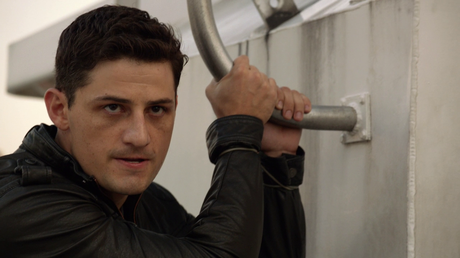 Everyone knows Joss Whedon now oversees the writing on all Marvel screen projects, but he may also be taking a hand in casting.
It's 1946 and Steve Rogers is trapped in ice – but his almost-girlfriend Peggy Carter does not know this.
So it looks like the midseason ABC hourlong "Agent Carter" has just cast Enver Gjokaj (whose good looks were a key element in Joss Whedon's "Dollhouse") as Dan Sousa, a handsome war vet and Strategic Science Reserve (SSR) agent, to keep Peggy busy until the yet-unborn Nick Fury can thaw Rogers out.
For her part, the 1946 version of Peggy is busy running secret missions for Howard Stark when she's not holding down a subservient desk job at the SSR.
Gjokaj played a cop in Whedon's big-screen "Avengers," but he also works a lot in TV, taking guest roles on "Community," "Person of Interest," "Hawaii Five-0," "Extant," "The Walking Dead," and many others.