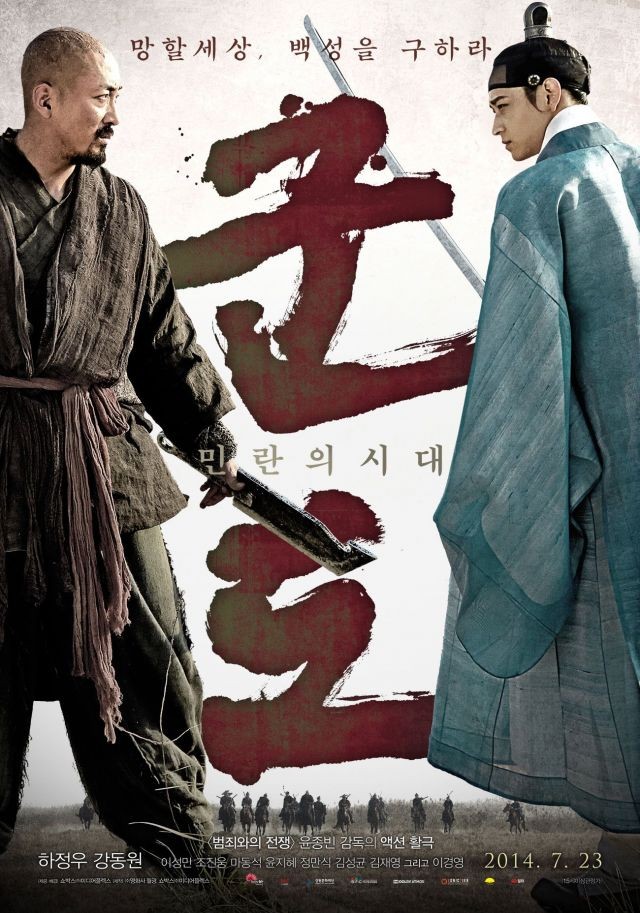 We have an exclusive clip for you guys from Jong-Bin Yoon's KUNDO: AGE OF THE RAMPANT, set to debut in select theaters this Friday. In it, we see the film's lead, Dolmuchi (played by Jung-Woo Ha) using his butcher knives and a sturdy bamboo tree for some makeshift combat training.
The film is something of a Korean Robin Hood: in the mid-1800's, a group of bandits called "Kundo" would plunder the riches of the underserving aristocrats and use it to feed the nation's impoverished. For Dolmuchi, however, the quest is more personal and vengeance-based than the rest of the Kundo, and he won't stop until he takes out the wealthy man who sullied his (and his family's) name.
I haven't seen this film, but those of us who have assure me that it's a strong film and a fun ride. This clip certainly is evidence of that; there's a tactile sense of struggle on display here, and that visceral element hopefully pops into overdrive during the actual battle scenes.
Period setting aside, who doesn't love a good South Korean revenge flick??
KUNDO: AGE OF THE RAMPANT will play select cities (New York, Los Angeles, San Diego, New Jersey, San Francisco, Washington D.C., Boston, Las Vegas, Chicago, Seattle, Dallas, Atlanta, Denver, Hawaii, Toronto, Vancouver) starting tomorrow, August 29th, before a VOD rollout in October.
-Vincent Kim-Zahedi
"Papa Vinyard"
vincentzahedi@gmail.com
Twitter