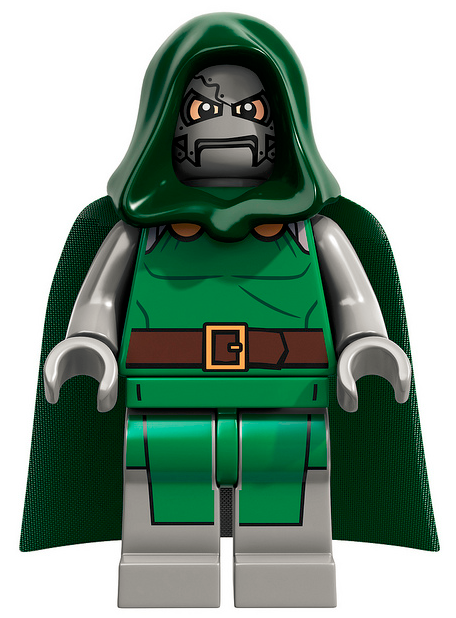 No, that's not it.
Geek Pride has scored two set photos from Josh Trank's FANTSTIC FOUR of what looks to be Toby Kebbell's Doctor Doom in full costume. In one shot he's facing off against what seems to be a pre-CGI stand-in for The Thing (though that's decidedly not Jamie Bell) and in the second, he's literally wired up for a melee against a flying dude in a lit-up costume (ostensibly meant to be Johnny Storm, but that ain't Michael B. Jordan).
These snaps are far less dubious than that shot of The Thing (or whatever that was) from a month back, and even if there's a ton of FX work that obviously needs to get done, it would seem that this is what our new Doom will look like. I think he looks pretty cool; the Tim Story films botched Doom up more than anything else (except maybe Galactus), so I like that he seems more vicious, otherworldly, and striking than most anything in those movies.
Also, Geek Pride reports that Sue and Johnny Storm have been adopted in this incarnation. That's why they're different skin colors. HAPPY?!!!
What y'all think of the new Doctor Doom?
FANTASTIC FOUR get murdered by Doctor Doom
-Vincent Kim-Zahedi
"Papa Vinyard"
vincentzahedi@gmail.com
Twitter