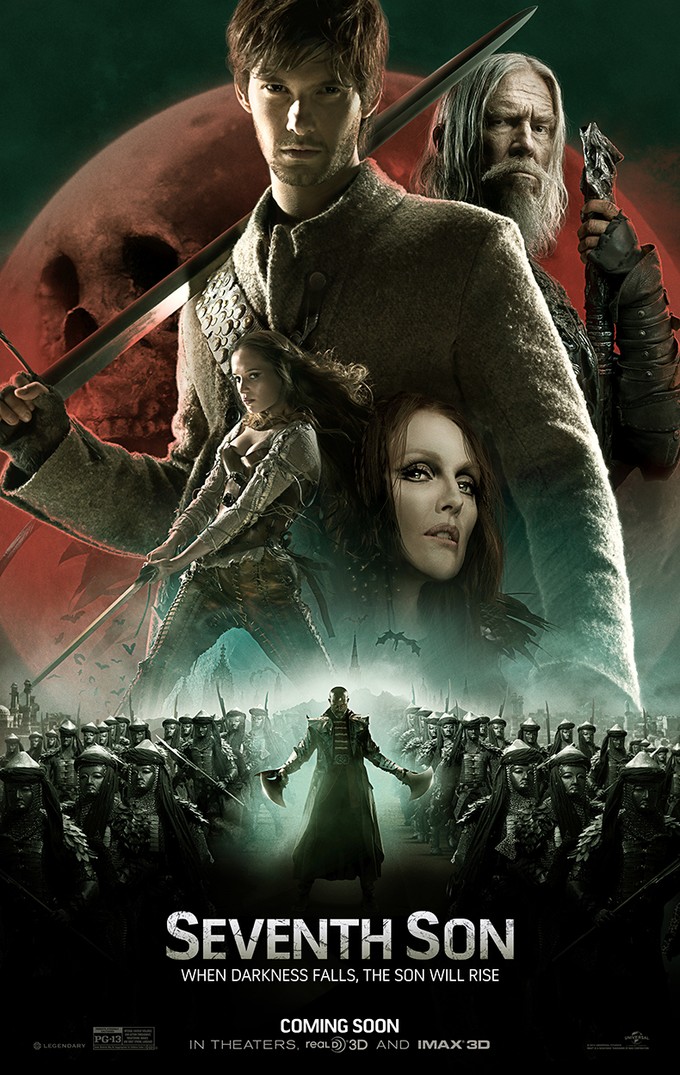 Here's a new poster and trailer for SEVENTH SON, starring Jeff Bridges, Ben Barnes, and Julianne Moore. It's based on THE LAST APPRENTICE books series by Joseph Delaney, and helmed by Sergei Bodrov (NOMAD, A YAKUZA'S DAUGHTER NEVER CRIES, and THE QUICKIE).
The film is described thusly in a fresh press release:
In a time of enchantments when legends and magic collide, the sole remaining warrior of a mystical order (Oscar® winner Jeff Bridges) travels to find a prophesized hero born with incredible powers, the last Seventh Son (Ben Barnes). Torn from his quiet life as a farmhand, the unlikely young hero embarks on a daring adventure with his battle-hardened mentor to vanquish a dark queen (Julianne Moore) and the army of supernatural assassins she has dispatched against their kingdom.
If Bridges' voice sounds funny in this trailer, I'm guessing that's because his mouth is stuffed from all the scenery he's chewing here. I mean, he sounds like Homer Simpson in these clips...
The same can be found in Glorious Quicktime HERE.
SEVENTH SON arrives on screens February 6, 2015.
————
Glen Oliver
"Merrick"
- e-mail
- Twitter