Hey Yo, Draven here.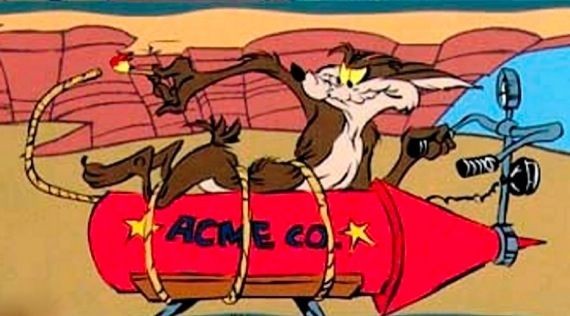 It's been eleven long years since Joe Dante's criminally underrated LOONEY TUNES: BACK IN ACTION hit theaters but if a new report from THR is correct, the ACME gang might be returning to the big screen pretty soon.
Warner Bros. has apparently hired Zack Stentz and Ashley Miller (X-MEN: FIRST CLASS; THOR; the upcoming POWER RANGERS reboot) to script a new live-action/CG hybrid featuring the ACME weapons that we all grew up on. Not just that, but WB is also in negotiations with Glenn Ficarra and John Requa (CRAZY STUPID LOVE) to direct the film, with Steve Carell starring.
So, things seem to be moving pretty quick on a project that we haven't heard a lot about since it was announced in 2010. I don't know what gave the studio the sense of urgency they now seem to have with this project, but it could be a lot of fun if done right and getting Carell to star in it would probably put it on the fast track. I just don't know how they are going to have an ACME film without centering on any of the Looney Tunes characters, as the report suggests.
Follow me on Twitter here!