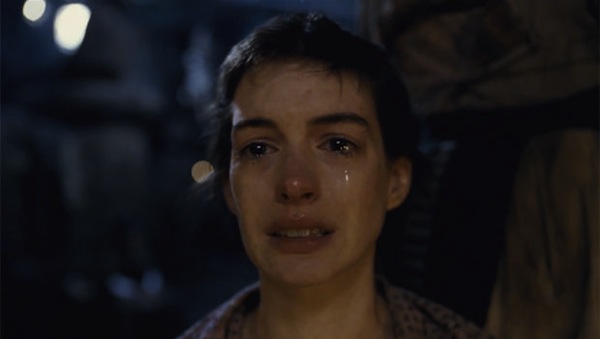 Jeremy here...
Looks like the casting rumors are true! A few weeks ago, we learned that Mike Epps was the frontrunner to play Richard Pryor in Lee Daniels's forthcoming biopic of the legendary stand-up comedian. Now, the writer-director has made it official via Twitter:
Get ready y'all- #MikeEpps as #RichardPryor pic.twitter.com/0sothu7yVB

— lee daniels (@leedanielsent) August 24, 2014
Why's Oprah Winfrey in that picture? Well, she'll be co-starring as Pryor's grandmother, who raised the young man in her brothel after his mother cut out. Kate Hudson and Anne Hathaway (pictured above) are in the running to play the comedian's widow, Jennifer Love Pryor.
Epps reportedly edged out Nick Cannon, Michael B. Jordan and Marlon Wayans for the coveted role. Interestingly, Epps also plays Pryor in the as-yet-unreleased Nina Simone biopic starring Zoe Saldana.