Empire has am few nice photos of Hawkeye's new garb from AVENGERS: AGE OF ULTRON.
We've seen glimpses of this outfit via spy photos before. But, if memory serves, this is our best look yet at his new attire.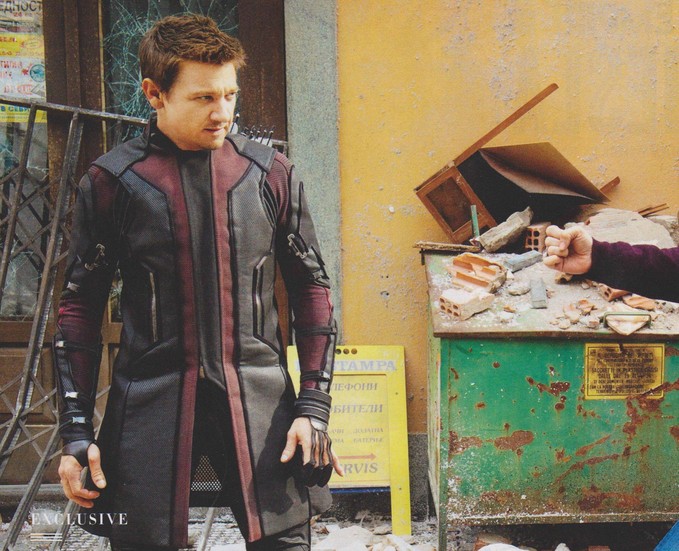 I like it quite a bit; it nicely evokes the paramilitary(ish) nature of his appearance in the first film, while injecting a healthy dose of badassity (peppered with a smidgen of 'superhero') into the equation.
What do you think?
You can find an another angle or two of the same HERE at CBM, who apparently scanned the images from a recent Empire magazine issue.
AVENGERS: AGE OF ULTRON opens May 1, 2015.
————
Glen Oliver
"Merrick"
- e-mail
- Twitter