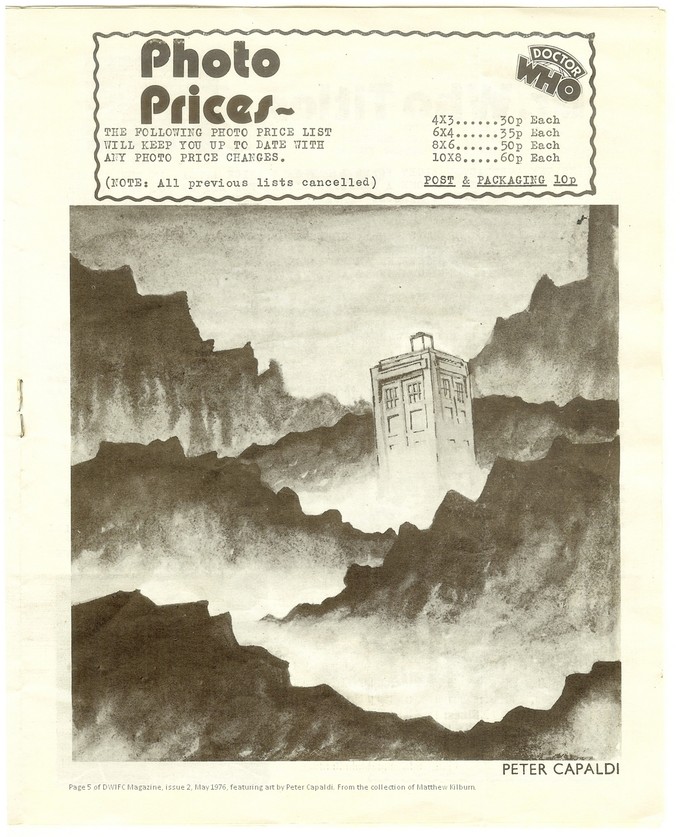 [via]
Glen here…
…bringing us into a steady stream of Docbacks dedicated to DOCTOR WHO Series/Season 8.
Many changes are afoot in the coming weeks. Most notably, of course, is the insertion of Peter Capaldi into the show's lead role.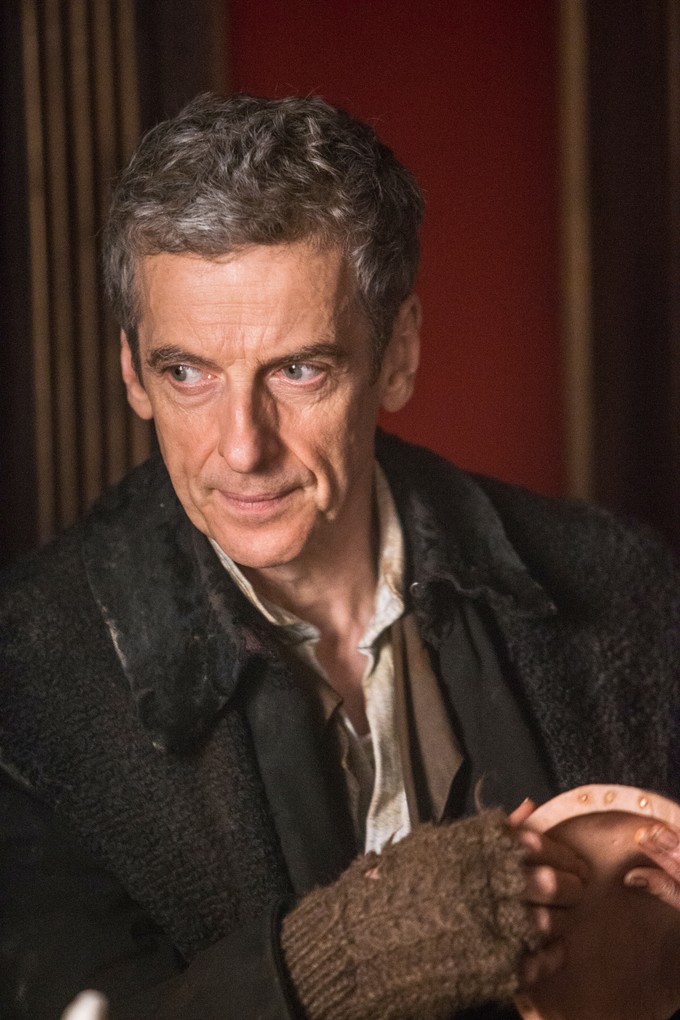 His take on the Doctor, so far, is a tad more subdued than many might expect. Folks hoping for Malcolm Tucker…won't find much of that character in Peter Capaldi's Doctor. They will find a Doctor who (see what I did there?) nicely evokes the spirit of several previous incarnations of the character, while also remaining distinctly different and individually defined. In Capaldi's Doctor, perhaps more-so than any Doctor before him, there's a sense that the character is functioning very much within himself: always processing whatever stimuli he's currently confronted with….almost like a machine…then presenting his reaction to the world with the curt, clipped efficiency of a take-no-prionsers businessman.
Love them or hate them, or even if you're merely indifferent towards the tweaks brought to bear here, 'change' is exactly what DW should do, and needs to do, in order to remain fresh, relevant, and survive. After all, change, in many ways, is what DOCTOR WHO is about. I will miss Matt Smith and feel he was a magnificent Doctor in many, many regards. But I also welcome the burst of vitality being breathed into the DW televerse at this particular moment. Change…and not a moment too soon.
MADNESS?? THESE ARE DOCBACKS!!
We warmly welcome and strongly encourage anyone interested in joining our DOCTOR WHO conversations here in the Docbacks.
Unlike many forums on the Internet and any other forums here on AICN, these Docbacks are moderated.
This is not our maneuvering towards censorship or idea control - this is merely a heartfelt effort to provide a 'safe haven' for readers and Talkbackers who merely want to connect with other very kind, highly intelligent DW-loving folks in an environment free of the disrespect and snark often encountered elsewhere in cyberspace. The rules are simple, please take a moment to familiarize (or re-familiarize) yourselves with them below. Good folks and smart discourse here - please join in.
A TECHNICAL SIDENOTE
Some technical challenges here on the site have resulted in a glitch potential Docback users should be aware of.
Traditionally, AICN staff has had the capacity to "unban" folks - a process which was as quick and easy as "banning" them. For the moment, at least, our "unbanning" mechanism seems dodgy at best - we're currently struggling to unban folks who've been blacklisted and it isn't shaking out terribly well.
Meaning: at this time, banning is something of a one way ticket to the Phantom Zone - with no true hope for repeal. There's no delicate way to say this, so my apologies for any coarseness, but…
If you're not familiar with the tenor of Docback discussions and contributions, I'd highly suggest taking a moment to weigh your wording carefully to avoid a jettisoning which might not be reversible (the ban is site-wide - I believe it may even be Disqus wide - and is IP based). The easiest way to avoid this? Simply remain friendly and respectful. And have fun!
SPOILER POLICY
When applicable, please be sure to include 'SPOILER' padding in your posts - enough to allow someone to look away before they get to the meat and bones of your thoughts.
Perhaps do so via a 'countdown' or some other form of dead space.
Annoyingly, Disqus does not allow for subject lines to warn readers in advance of looking at a post, so perhaps consider an approach similar to this?
SPOILER: CLARA'S BRA
10
09
08
07
06
05
04
03
02
01
<<<THAT IS ONE LUCKY BRA (OR, SAY WHAT YOU WANT TO SAY HERE)>>
Or…
POSSIBLE SPOILERS (like: POSSIBLE SPOILERS RE: KEELEY HAWES' CHARACTER)
<then countdown>
<then your thoughts>
Or…
EXTREME SPOILERS (like: EXTREME SPOILERS: TARDIS CONTROL ROOM)
<then countdown>
<then your thoughts>
Feel free to adapt this formula in any way - the idea here is to give readers time to avoid a spoiler they'd rather have looked away from.
While BBC has done a rather nice job synchronizing transmissions of new episodes globally, there is still a disparity in broadcast times, and many folks even wait 'til Sunday morning to watch the steams on Amazon, iTunes, and other services.
With all of this out of the way, the DOCTOR WHO Season/Series 8 Docbacks are now open for business. Welcome, thank you, and enjoy!
————
Glen Oliver
"Merrick"
- e-mail
- Twitter
DOCBACK CODE OF CONDUCT

1) a Docback should be about completely open and free discourse regarding all things WHO with, obviously, some variation on subject matter from time to time - the real world intervenes, discussions of other shows are inevitable, etc....

2) converse, agree, disagree, and question as much as you want - but the freedom to do so is NOT a license to be rude, crass, disrespectful, or uncivilized in any way. Not remaining courteous and civil, as well as TROLLING or undertaking sensational efforts to ignite controversy, will result in banning. Lack of courtesy may receive one (1) warning before a ban is instigated. Obvious Trolling or Spamming will result in summary banning with no warning.