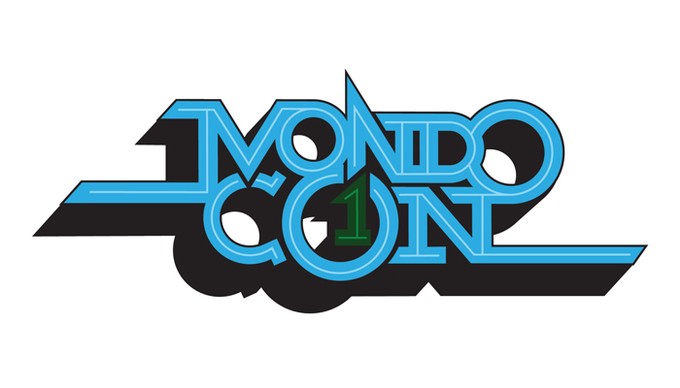 Ahoy, squirts! Quint here. Can I just say right off the bat that Justin Ishmael and the rest of the Mondo guys are a bunch of assholes? I mean, not personally. I'm real-life friends with many of them and love them all dearly, but they decided to put on an awesome looking convention opening weekend of Fantastic Fest and now I'm going to be run ragged trying to cover both things.
World's tiniest fiddle, I know, I know. Not a bad "stress" to have in one's professional life when all is said and done, but still. I like sleep, so those guys are assholes.
It's Mondo, so they'll be doing exclusive print and LP drops, but it's the panels they've announced that have me super excited. Let's look at the exclusive prints and LPs first...
Alex Ross + Mondo + Iron Giant? Hooooooooollllllyyyyyyy shit!
I'm in love. Brilliant image, brilliant movie and I'm already tearing up just thinking about that moment. The print measures 15x27 and is limited to 325.
Iron Giant is all over the Con. They're also releasing the Michael Kamen score on vinyl for the first time with two different covers. My personal favorite is the Jason Edmiston cover (the first image below), but Jay Shaw's variant cover isn't exactly dog meat either.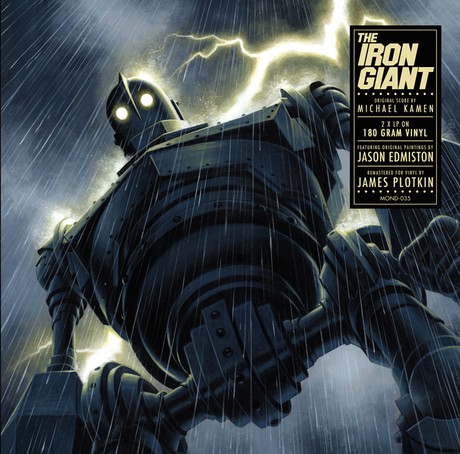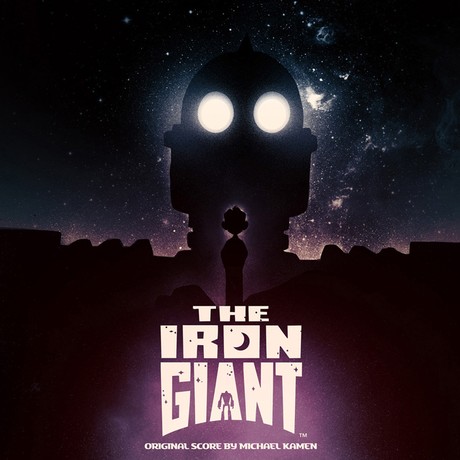 These are the only released pieces so far, but they're also going to be setting up a pop up shop dropping unannounced prints every day of the con. They'll also have another LP releasing that sounds amazing.
Stanley Kubrick nixed a complete score from famous composer Alex North late in the game while making 2001. That score has never been released on vinyl (only once on a limited CD, I believe) and Mondo will releasing that.
Which brings me to the panels. Brian Satterwhite will be running a panel centered on that LP release that will include some scenes from the movie with North's music reintegrated to show us what could have been.
For Mondo fans Justin Ishmael, Mitch Putnam and Rob Jones will be art directing a poster live on a panel and will also be showing alternate designs for famous Mondo posters as they evolved throughout the process.
The panel I'm the most looking forward to is William Stout's panel on the 1983 Godzilla film that never was. Stout did a bunch of storyboard and design work on this film that have never been seen before, but at this panel he'll be showing off a ton of it and talking about the movie never came to be.
How sweet does that sound? I'm kind of obsessed with high profile movies that never happened, so I'll be there with bells on.
The guest list is a who's who of artists, including Stout, Bernie Wrightson, Geof Darrow, Scott C., Daniel Danger, Jason Edmiston, Laurent Durieux, Basil Gogos, Jock, Mike Mitchell, Mike Mignola, Alex Pardee, JC Richard, Jay Shaw, Gary Pullin, Kevin Tong and tons more.
Tickets are still available for the show, which runs September 20th and 21st at the Marchesa Hall. You can get single day tickets for $35 and a weekend pass for $70. If you're one of the lucky few Fantastic Fest VIP badge holders your VIP badge gets you into MondoCon for free. Click here for all the information about the Con that's currently known.
Hope to see some of you fools there!
-Eric Vespe
"Quint"
quint@aintitcool.com
Follow Me On Twitter