Hey Yo, Draven here.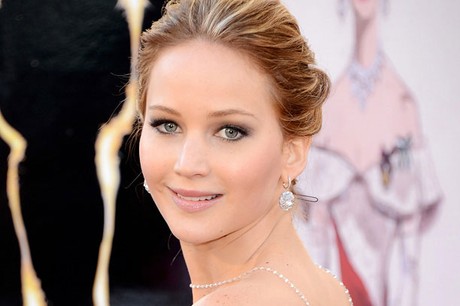 Arguably the hottest star in Hollywood right now is Jennifer Lawrence, and so it makes sense that she is able to pick and choose her projects. So far she has done a great job, but if this new report from Collider is correct, this next choice could take her to even higher levels. According to them she is considering a role in Quentin Tarantino's next film, THE HATEFUL EIGHT.
What isn't known right now is what role she is specifically targeting. Only one of the titular eight are female: Daisy Domergue "The Prisoner". Zoe Bell and Amber Tamblyn read the role during the recent live reads of the script but neither one has been confirmed for the actual film.
Of course, Tarantino is known for having big stars in smaller roles that only require a day or two of a filming (for example, Jonah Hill in DJANGO UNCHAINED). So she could be in talks for a role like that, but the general consensus is that Tarantino wants her for the role of Daisy Domergue.
Just imagine Jennifer Lawrence with Tarantino typical dialogue and level of violence. I think she would knock it out of the park and in general this would be a win for everybody involved. Hopefully it happens.
Follow me on Twitter here!