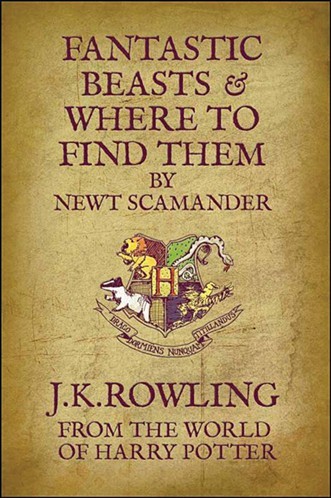 From one perspective, this is as safe and boring as a choice as it gets. From another, this is the next best thing to getting J.K. Rowling to direct it herself.
Warner Bros. wants David Yates to return to the Harry Potter series for FANTASTIC BEASTS AND WHERE TO FIND THEM, their attempt to reignite the cinematic franchise.
After a revolving door of talented directors (and Chris Columbus) cast their spell over the Harry Potter-verse, Yates came onboard for the last four films of the 8-film franchise, which earned WB billions of dollars over the course of 2001-2011. The big question of this spinoff is going to be how much it's going to feel like a Potter film without Harry, Ron, Hermione, or even Hogwarts (at least in the same level of prominence). Getting Yates onboard is a surefire way of connecting the visual and tonal tissue between the old series and this new venture, in much the same way hiring him back 3 times was a safe bet to keep the helm steady on their golden goose.
More curiously, Rowling is working on the script herself instead of passing it off to series writer Steve Kloves, so I'm hoping this has an element of the author's weirdness and oddball deadpan that was somewhat missing from the previous 8 adaptations.
Are fans of this book happy about this, or did you have someone better (or at least different) in mind?
-Vincent Kim-Zahedi
"Papa Vinyard"
vincentzahedi@gmail.com
Twitter