Movie News
Behold The Probably Offensive But Kinda Cool DEAD SNOW 2 Poster!!
The folks over at Bloody Disgusting have the new poster for DEAD SNOW 2, which I understand has been playing a number of venues/film fests already, and should become available more widely in a few months here.
Tommy Wirkola, the writer/director of this film's quirky Nazi-Zombie flavored 2009 progenitor, is back in the same capacities this time around. Between the two pictures, he stepped away to helm HANSEL & GRETEL: WITH HUNTERS - a film I personally enjoyed quite a bit, although the rest of the world seems to hold a very, very different opinion. We've been told Wirkola would be spooling up a sequel to that film as well, although it's been a while since we've heard anything about it, so one wonders if it has gone extinct.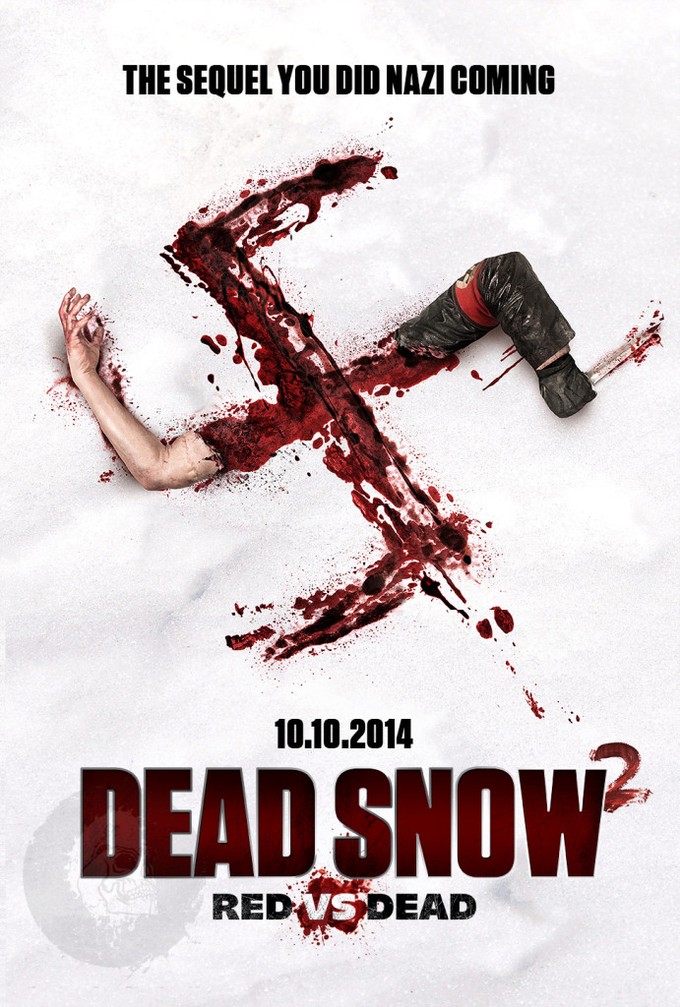 ————
Glen Oliver
"Merrick"
- e-mail
- Twitter