Hey Yo, Draven here.
Thanks to MTV, we have our first look at the Superman costume that's being used in BATMAN V SUPERMAN: DAWN OF JUSTICE: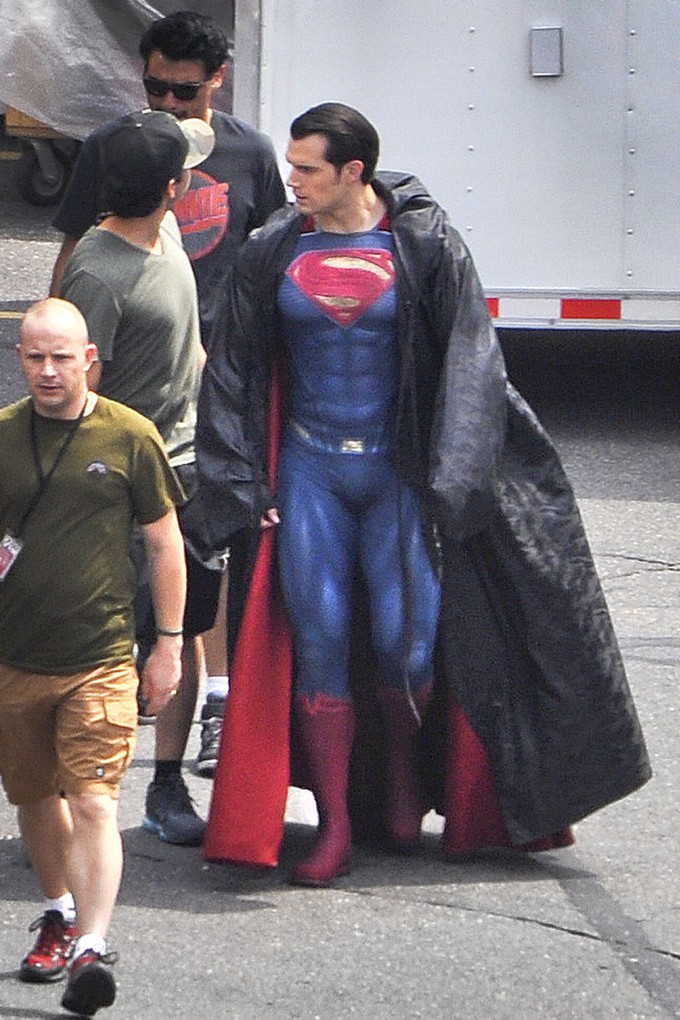 It doesn't look very different from the MAN OF STEEL costume, but it does look a bit brighter, which I am not sure is because it actually is, or if it is just because of the filters that were used to film MAN OF STEEL. The outline also does a lot more to exaggerate the muscles (look at that six-pack!) but beyond that, it pretty much looks like the Superman we are getting in BATMAN V SUPERMAN is the same Superman we got in MAN OF STEEL.
Follow me on Twitter here!