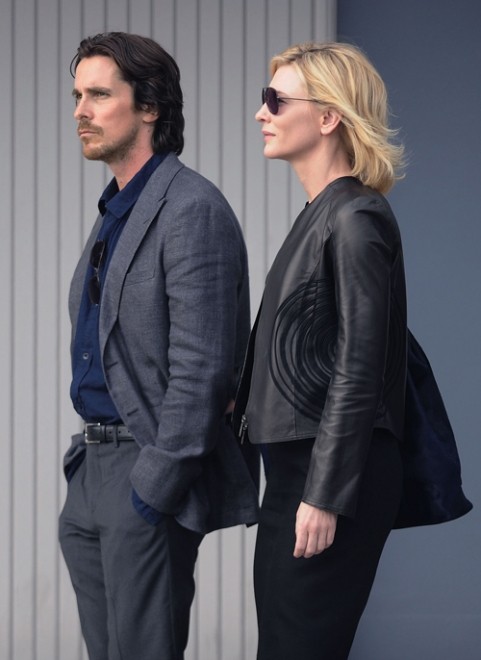 A day after Benedict Cumberbatch's casting announcement, and now I am not so sure that Andy Serkis' JUNGLE BOOK: ORIGINS is fighting the losing battle I had assumed.
Serkis has landed a massive voice cast, along with a great young talent for his live-action Mowgli. We're talking Christian Bale as Bagheera, Cate Blanchett as Kaa, Noamie Harris as Nisha, Eddie Marsan as Vihaan, and Serkis himself will star as Baloo. For Mowgli, Serkis has Rohan Chand, who was absolutely wide-eyed and hilarious in Jason Bateman's BAD WORDS. All the voice actors are also expected to participate in some level of motion capture.
That lineup isn't quite as sexy as what Favs has got going on over at Disney, but it's closer than I was expecting. Bale and Blanchett are Oscar-winning talents, and Cumberbatch and Harris are . I assumed Serkis would take a role for himself, but Baloo is a surprise. The jocular, affable Baloo seems like an odd fit for the former Caesar/KING KONG, but if one mo-cap character has to be onscreen for the bulk of the film, he might as well be played by the guy who basically invented the gig.
I guess this is being framed as the more "serious", less Disney of the two JUNGLE BOOKS, more in line with the dark jungles of DAWN OF THE PLANET OF THE APES than the shimmery greens of the animated original. Definitely wasn't sure this was even going to get made, but if we're going to have a DEEPSTAR SIX/LEVIATHAN situation here, it's cool to know that both projects are seemingly up to snuff and are being taken seriously.
Rudyard Kipling and Andy Serkis' THE JUNGLE BOOK: ORIGINS looks for man-flesh on October 21, 2016.
-Vincent Kim-Zahedi
"Papa Vinyard"
vincentzahedi@gmail.com
Twitter