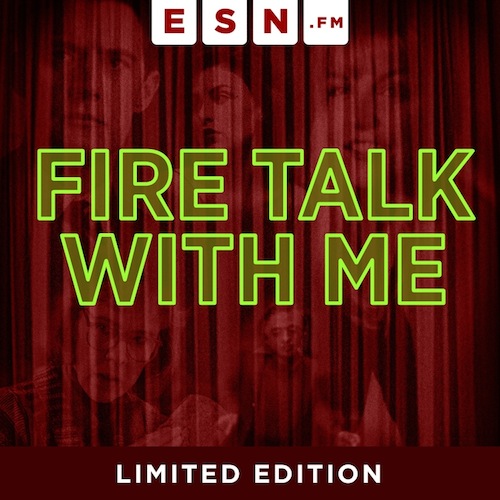 Jeremy here...
Break out the baguettes and brie! The latest episode of "Fire Talk With Me" is here! (Click here for iTunes, and here for the ESN.fm link.)
This week, Allison Goertz and I are joined by AICN's erstwhile "Moriarty", Drew McWeeny (currently of HitFix), who brings with him a wealth of David Lynchian knowledge and fascinating firsthand anecdotes about watching the master work. And then there's the time Drew pitched woo to Mädchen Amick in a bowling alley! It's a touching story of unrequited, highly inebriated love. My, how you'll swoon!
This is also the episode in which we announce the winner of the TWIN PEAKS: THE ENTIRE MYSTERY Blu-ray (graciously provided by the fine folks at CBS Home Entertainment), and that lucky son-of-a-gun is Jake Destree. Jake, please send your shipping address to mrbeaks@yahoo.com, so I can get that Blu-ray out to you posthaste!
Finally, I want to thank all of our listeners who've reviewed, retweeted and generally spread the word about our little show. We're feeling the love (thanks, AV Club!), and it just makes us want to do more for you - which we're totally planning to do, so stay tuned to our Twitter and Facebook pages for some hopefully exciting news. We've also got more great guests on the way, including Matthew Robinson, Eva Anderson, Amber Benson, James Urbaniak and Scott Aukerman! So subscribe to the podcast today, and get lost in the woods with us!
*If you're not seeing the episode "Rope and Plastic" in iTunes yet, give it a few minutes. It'll show up soon! I promise!