Hey guys! Horrorella here...
SINSITER 2 is set to begin filming in Chicago next week, and Deadline has confirmed some exciting cast info. The sequel will star Shannyn Sossamon (THE RULES OF ATTRACTION, WAYWARD PINES) as a mother who moves into a rural house (a house "marked for death," in fact) with her nine-year-old twin sons. No doubt, they catch the attention of Mr. Boogie in a big way.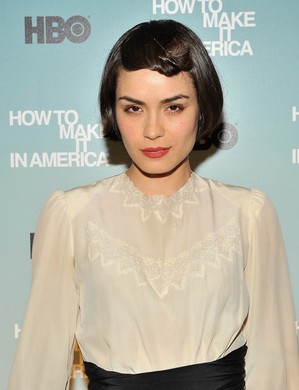 James Ransone (THE WIRE), will be reprising his role of Deputy So-and-So from the first film - a great character who provided some of the best moments in the film.
Jason Blum of Blumhouse will once again be producing. Scott Derrickson and former AICN contributer (and rockstar) C. Robert Cargill are once again penning the script, but this time around, Derrickson is handing directorial duties over to Cianan Foy, who directed 2012's CITADEL.
Everything here is exciting, and gives me high hopes for an solid sequel. Sossamon is an interesting and solid addition to any cast, and I am so excited to see Ransone on board again. Derrickson and Cargill turned in an effectively creepy and atmospheric film the first time around. Foy is a great addition to the group, and I am looking forward to seeing how he handles this story. If you haven't seen CITADEL, definitely make time to check it out.
SINISTER 2 is set to open on August 21, 2015.