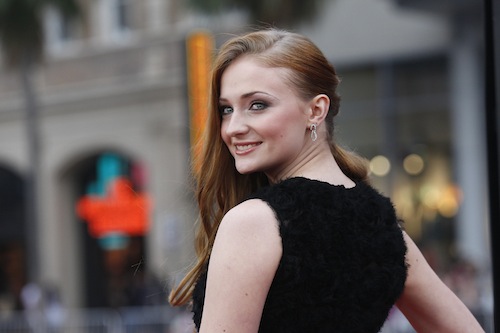 Jeremy here...
Deadline is reporting that young Sophie Turner of GAME OF THRONES has been cast as Mary Shelley in Coky Giedroyc's MARY SHELLEY'S MONSTER, a romantic retelling of the writing of FRANKENSTEIN; OR, THE MODERN PROMETHEUS. She will star alongside Jeremy Irvine, who's been tapped to play the poet Percy Bysshe Shelley, and Taissa Farmiga, who's landed the supporting role of Shelley's stepsister, Claire Clairmont.
Sounds like they're covering the same ground Ken Russell went over with GOTHIC. Here's how producer Rose Ganguzza described the project to Deadline:
[MARY SHELLEY'S MONSTER is] the story of the most extraordinary 19th century teenage heroine told in a visceral, sexy, contemporary way. Our film is not a period drama. It is a story of youth that transcends time, a gothic romance, a love triangle that involves a dark passenger and we are tremendously excited to have such an exciting cast onboard this wonderful project.
The Deborah Baxtrom-scripted project is expected to begin production later this year.
You know... that Sophie Turner sure is a red-headed fox. A "Redd Foxx", if you will. Just spitballing here, but I know of a project that's in need of a Redd Foxx. Paging Lee Daniels...