[Peter Capaldi's entrance/standing ovation during World Tour stop in Sydney]
The Odeon cinema at Eagles Meadow in UK is attempting to trace folks who appeared in the apparently/presumed lost Troughton-era DOCTOR WHO adventure The Abonimable Snowmen (Story #38).
Actors who starred as Yetis in the 1967 series The Abominable Snowmen are being offered free tickets to a live screening of the new series.
[EDIT]
The Odeon cinema at Eagles Meadow in Wrexham is trying to trace anybody who played a role in the programmes shot in Gwynedd nearly 50 years ago, either as an actor, extra or production crew.
…says THIS piece at BBC, which includes some fun images from then long-missing episode's filming in Snowdonia. A few of them are presented herein, check the article for more shots.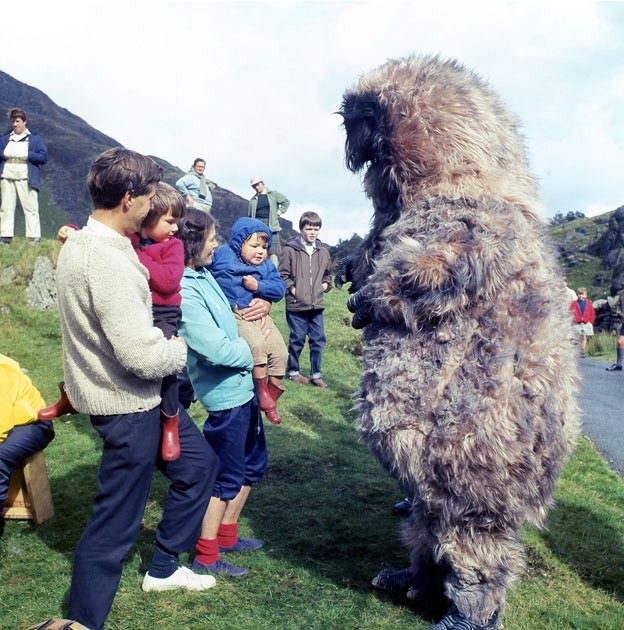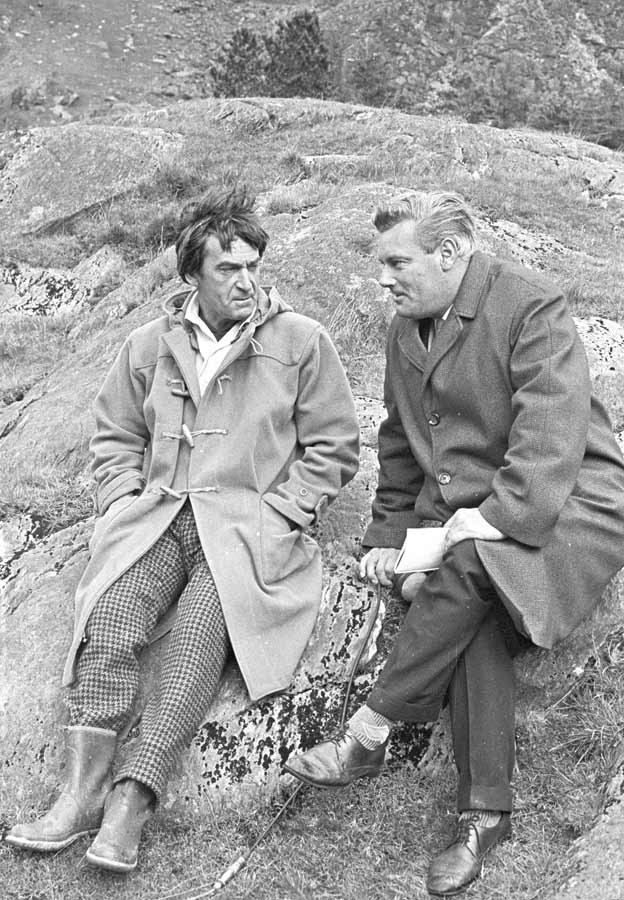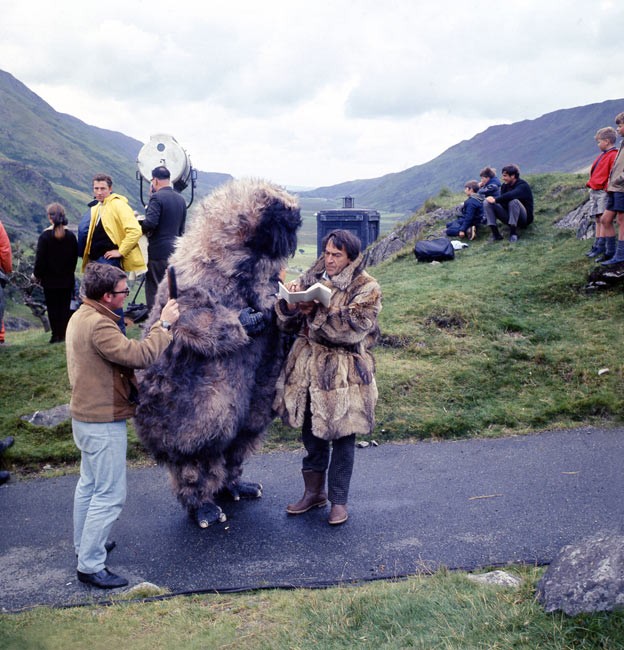 ========================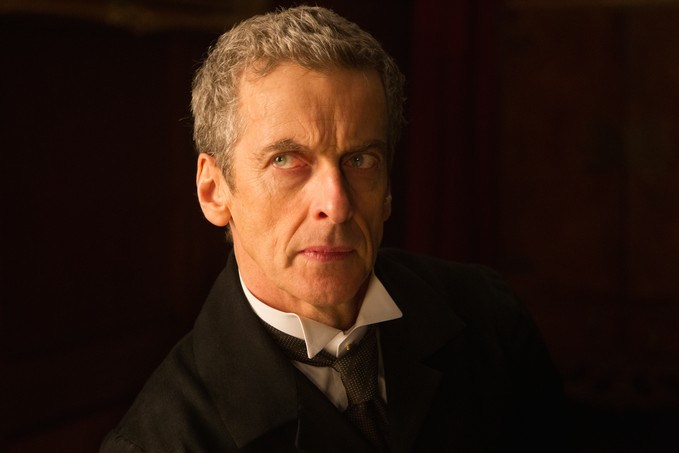 Incoming Doctor Peter Capaldi, who launches the 8th Season/Series of DOCTOR WHO on August 23, offered an interesting aside during a recent interview with Australian radio station Triple J.
When asked about whether Capaldi's previous appearances in the WHOverse might somehow be folded into the current storyline, he pointedly responded…
"Yeah…"
[EDIT]
"But you also have to question who that character was in Pompeii. Perhaps he was not who he said he was…"
Capaldi's comment is interesting given a number of long-lived rumors that S8 would somehow connect Capaldi's character to his previous appearances in the show (the Tennant-era Fires of Pompeii and in TORCHWOOD: CHILDREN OF EARTH, a DWverse spinoff). Said connection to Capaldi's past appearances was apparently generated by previous DW show runner Russell T. Davies. Said current WHO Overlord Steven Moffat in THIS Radio Times interview:
"We are aware that Peter Capaldi's played a part in Doctor Who before and we're not going to ignore the fact," Moffat told Nerd3. "I'll let you in on this. I remember Russell told me he had a big old plan as to why there were two Peter Capaldis in the Who universe, one in Pompeii and one in Torchwood. When I cast Peter, [Russell] got in touch to say how pleased he was, I said 'Okay, what was your theory and does it still work?' and he said 'Yes it does, here it is'. So I don't know if we'll get to it… we'll play that one out over time. It's actually quite neat".
While Moffat's earlier statement above definitely implies that the matter of previous Capaldi appearances would be touched on at some point, Capaldi's comments on Tripple J are our strongest confirmation yet that The Fires Of Pompeii would indeed be revisited in some fashion this Season/Series, as opposed to either being a rumor, or 'something to consider for a future date.'
Audio of the interview can be found HERE.
————
Glen Oliver
"Merrick"
- e-mail
- Twitter