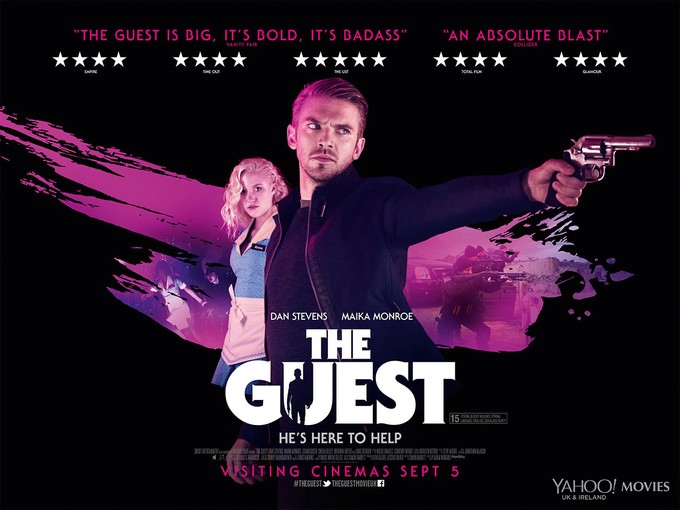 Via Yahoo UK comes a look at THE GUEST, starring DOWNTON ABBEY's Dan Stevens and directed by Adam Wingard (whose work has appeared in the first two V/H/S films and ABCs of DEATH - he also helmed YOU'RE NEXT back in 2011). The film opens September 17 in the US, preceded a few weeks by its September 5 UK opening.
A new poster for THE GUEST has also been issued, and can be found above.
My 89 year old mom loves Dan Stevens in DOWNTON ABBEY; maybe I should take her to see this movie?
————
Glen Oliver
"Merrick"
- e-mail
- Twitter