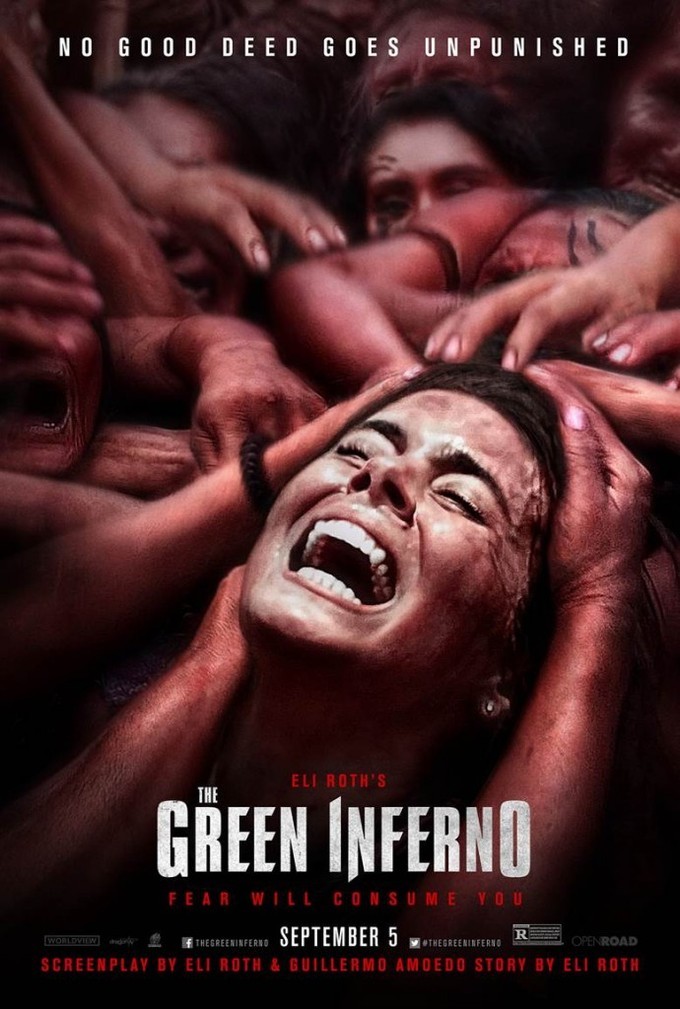 We've talked a bit about Eli Roth's GREEN INFERNO here on AICN in the past - we've seen posters for it, even gotten a trailer for it. All of which would lead one to believe the film was healthily progressing towards its announced September 5 release date.
Turns out, this isn't the case. Per Mike Fleming over at Deadline…
I've confirmed from Open Road that the release date is scratched, though the distributor won't comment further, including whether there will be a later release date or if this goes straight to video.
The article goes to indicate that the move largely relates to internal machinations and concerns at its troubled financier, Worldview Entertainment.
there is reportedly a lawsuit by Hoyt David Morgan, who claimed he staked $3.7 million in Worldview in exchange for exec producer credit on the Alejandro Gonzalez Inarritu-directed Birdman, only to be stiffed on the money and the credit.
More detail about the politics behind these happenings can be found HERE, although the upshot is: at the moment, THE GREEN INFERNO is caught in a quagmire and it's very unclear when we'll get to see it (I'm guessing something will eventually be worked out - as historically happens in situations like this - hence my not saying 'if').
More as we know more…
————
Glen Oliver
"Merrick"
- e-mail
- Twitter