Here's a new trailer for the Guillermo del Toro produced BOOK OF LIFE, helmed by Jorge Gutierrez (an animator on the MAD series who also worked on EL TIGRE: THE ADVENTURES OF MANNY RIVERA).
Loved the color palette and overall design of BOOK's first trailer - this one seems to reinforce that they'll be no shortage either when the film opens October 17.
I haven't found a properly embeddable version of the trailer yet, but you can see it in Glorious QuickTime by clicking screengrab.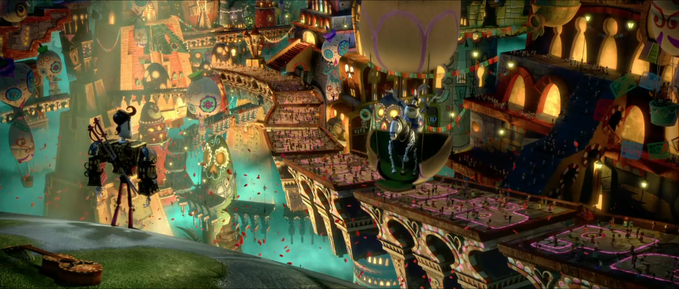 ————
Glen Oliver
"Merrick"
- e-mail
- Twitter