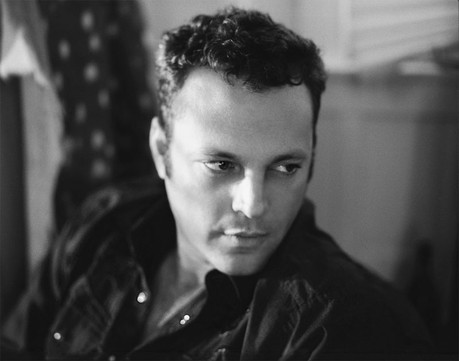 Vince Vaughn once hired "True Detective" mastermind Nick Pizzolatto to script a big-screen version of "The Rockford Files" for him, and now it looks like Pizzolatto will be hiring Vaughn to play a mobbed-up businessman in the second season of the acclaimed HBO franchise.
A Deadline source suggests Pizzolatto wrote the character with Vaughn in mind.
Though Vaughn has stuck mostly to big-screen comedy in recent years, his 1990s resume includes straight roles in "Rudy," "Psycho," "Clay Pigeons" and "The Lost World: Jurassic Park."
Colin Farrell ("Total Recall") and Taylor Kitsch ("Battleship") are reportedly under consideration for detective roles for the second season, which is set in California and may focus on a murder tied to the construction of a high-speed rail system. A major female role also needs filling.
Find all of Deadline's story on the matter here.