Jeremy here...
Principal photography on JURASSIC WORLD has wrapped, so this will probably be the last set photo director Colin Trevorrow shares with us (unless he's holding some back for fun as he heads into editing). Begin overthinking the significance of this image... now!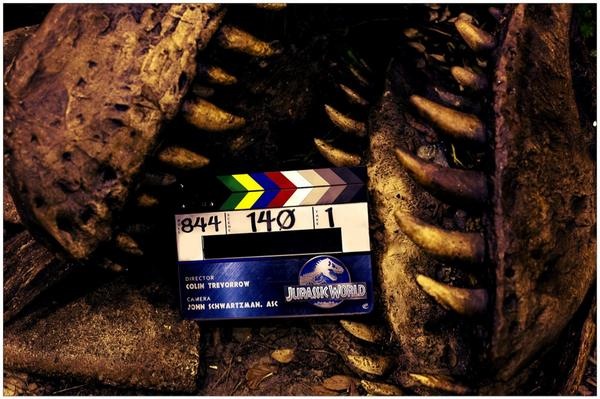 The bones tell us... something? Are those the desiccated remains of the JURASSIC PARK T-Rex? Something older? I'm not sure this image has provided me with enough information to make any kind of determination!
JURASSIC WORLD stomps into theaters June 12, 2015.