An interesting thing happens when Peter Jackson adds footage to his already plus-sized LORD OF THE RINGS / HOBBIT movies: their pacing seems to improve. And, instead of feeling awkward or clunky (as is often the case when helmers push additional material into films to which we've already become familiar), said material usually results in a more well-rounded, 'whole' experience.
A trend one can only hope will continue with the upcoming home video embiggening of THE HOBBIT: THE DESOLATION OF SMAUG. The issuance is now set to arrive on November 3 - roughly a month—and-a-half ahead of the theatrical release of Jackson's final HOBBIT film, THE BATTLE OF THE FIVE ARMIES.
THIS piece over at CNET now reveals how much more expanded THE DESOLATION OF SMAUG will actually be: 25 minutes worth of material is being re-incorporated into the film's original 161 minute theatrical running time - making the new version 186 minutes long, or so. This will be available within a five disc package, which looks like this: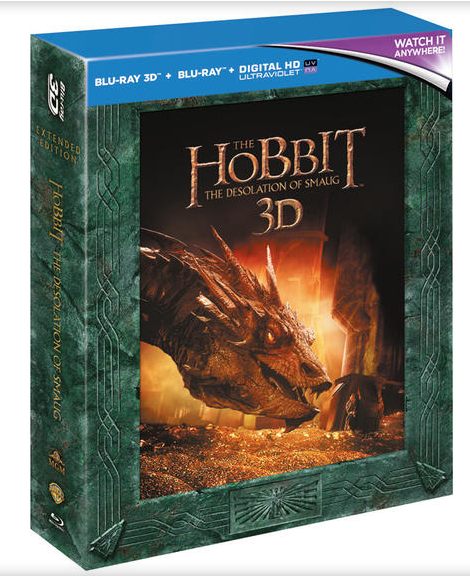 More information about, material from, and previews of the set should become available as we move closer November 3, so stay tuned…
————
Glen Oliver
"Merrick"
- e-mail
- Twitter