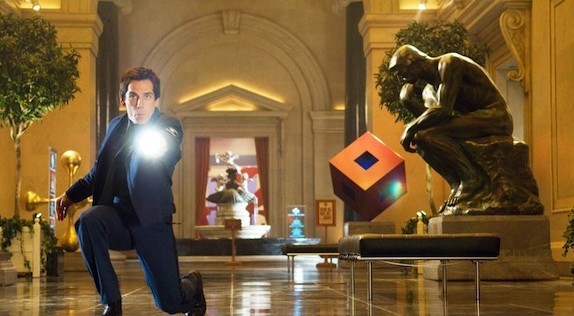 I've seen more freshness in a sundries store in the background of a backlot western. *sigh* But if your kids have to see this, and you've gotta take them, I just hope it's not as tired and super-painful as this trailer makes this out to be.
Lest we forget, some cool people (including Ben Stiller, Thomas Lennon and Robert Ben Garant) have gotten filthy rich off this franchise, so it's hard to hate it all that much. Plus the first two were passable, if barely so. But this looks...not good.
NIGHT AT THE MUSEUM: SECRET OF THE TOMB will hopefully entertain the children on December 19th.
-Vincent Kim-Zahedi
"Papa Vinyard"
vincentzahedi@gmail.com
Twitter