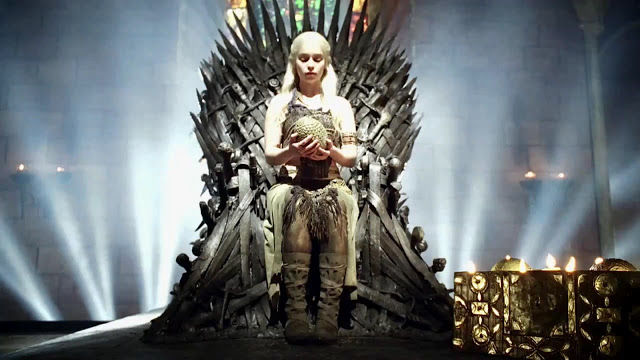 George R.R. Martin, who has scripted one "Game of Thrones" episode per season for the series' first four seasons, says he won't be scripting any of the episodes for the upcoming fifth season.
He also says he's going to skip any visits to the "Thrones" set this year.
He's cutting way back on his HBO activities, he says, so he can focus on completing "The Winds of Winter," the sixth and penultimate novel in the series on which "Thrones" is based.
The author recently issued a "fuck you" to fans who wondered aloud whether Martin, 65, would live long enough to complete the final two books of the planned 7-novel opus.
He began writing the books, known collectively as "A Song of Ice and Fire," in 1991 at the age of 42.
The fourth novel, "A Feast For Crows," was published in 2005.
HBO has already begun filming parts of the fifth book, 2011's "A Dance With Dragons."
Martin has been consulting with the HBO series' showrunners, sharing what he intends to do with the final two books.
It is still an open question as to whether the adventures of Arya, Dany, Tyrion, et al will eventually find their way to the screen before they find their way to the page.
Find all of New York Magazine's story on the matter here.