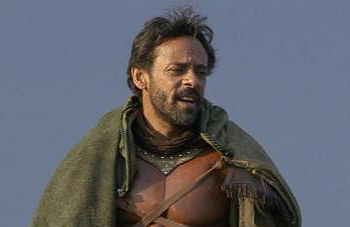 Joining the cast next spring:
Alexander Siddig ("Deep Space Nine"):
Doran Martell, whose siblings Oberyn and Elia were both slain by Lannister thug Gregor Clegane.
Keisha Castle-Hughes ("Revenge of the Sith," "The Whale Rider"):
Obara Sand, eldest daughter of monologue casualty Oberyn Martell.
Nell Tiger Free ("Broken," "Endeavor"):
Myrcella Baratheon, sister of kings Joffrey and Tommen. Currently living in Dorne with the Martells, she was played in earlier seasons by another actress, Aimee Richardson.
Toby Sebastian ("After The Dark"):
Trystane Martell, Doran's youngest son. Myrcella Baratheon is pledged to marry him.
DeObia Oparei ("Dredd"):
Areo Hotah, the captain of Doran Martell's guards.
Jessica Henwick ("Spirit Warriors"):
Nymeria Sand, another of Oberyn's bastard daughters.
Rosabell Laurenti Sellers ("Mia and Me")
Tyene Sand, yet another of Oberyn's bastard daughters. Obara, Nymera and Tyene are the leaders of the vengeful Sand Snakes.
Enzo Cilenti ("Kick-Ass 2," "Guardians of the Galaxy"):
Yezzan zo Qaggaz, a Yunkai zillionaire who will enslave a couple of major characters.
Jonathan Pryce (Governor Swann in the Jack Sparrow movies and the U.S. president in the GI Joe movies):
The High Sparrow, a popular religious leader who ministers to King's Landing's poor.