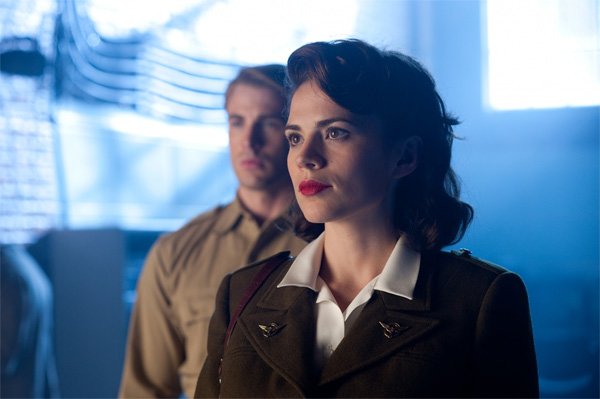 The Russo Bros. directed a ton of "Carpoolers" and "Happy Endings" and "Animal Practice" before they got the "Winter Soldier" job, so it's not too shocking that they'll be directing some of Marvel's "Agent Carter" series.
The bigger surprise is "First Avenger" helmer Joe Johnson, who – aside from a 1993 episode of "Young Indiana Jones" – has not directed TV.
In other Marvel-on-TV news, actors joining the cast of Joss Whedon's "Agents of SHIELD" this coming season will include Reed Diamond ("Dollhouse"), Nick Blood ("The Bletchley Circle") and Lucy Lawless ("Parks and Recreation"), the latter playing a SHIELD vet.
The Russo boys will be helming the second and third episodes of "Carter," which follows Steve Rogers' almost girlfriend as Howard Stark sends her out on a series of top-secret 1946 missions. Johnson will handle episode four while Marvel executive Louis D'Esposito will tackle episode five.
"Agent Carter" will fill ABC's "Agents of SHIELD" slot during the latter series' midseason hiatus. Hayley Atwell reprises her role from the movies.
Whedon protégés Michele Fazekas & Tara Butters, who scripted the CW's hilarious "Reaper" pilot, are the "Carter" showrunners. The "Carter" writers room opens next week.