Hey Yo, Draven here.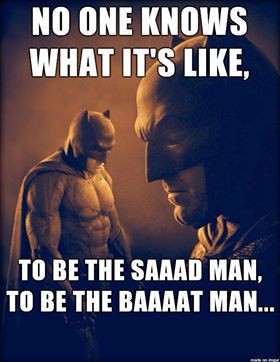 This isn't quite the "bombshell" Deadline's headline would imply, but it seems that people at Warner Bros are really happy with the current script for BATMAN V. SUPERMAN: DAWN OF JUSTICE (still haven't gotten used to that idiotic title) because they want Chris Terrio to come back and write the script for JUSTICE LEAGUE.
Terrio was brought in with Affleck (he scripted ARGO) and re-wrote David S. Goyer's script for BVS. Now, WB wants him to do the same on JUSTICE LEAGUE, which would suggest that Goyer is losing a little bit of his power at WB.
Whether Terrio actually wants the job is up for debate though, as there have been rumors that he really wants to get into directing. Maybe writing JUSTICE LEAGUE would put him in line to direct one of the other DC films that have been rumored? That's just me speculating, but Affleck and Terrio seem to be WB's choice to take over their DC cinematic universe if they want it.
Follow me on Twitter here!