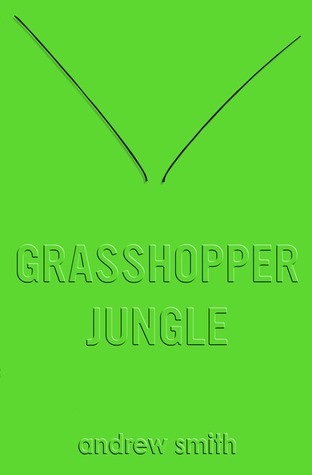 Don't sweat it over Edgar Wright. The dude's fine.
He had a massive, public fallout with one of the biggest heavy-hitter blockbuster-makers of the era, but his rep is such that he has no problem lining up projects. Earlier this week, we heard that he's going forward on his BABY DRIVER project that he'd been cultivating for some time. He's still got his NIGHT STALKER movie in development. And today, Sony landed Wright to direct GRASSHOPPER JUNGLE, based on a young adult novel by Andrew Smith Dutton.
Dutton's book is about a group of pubescent kids who have to deal with an invading force of human-sized praying mantises unleashing hell on their Iowa town. It's "described as STAND BY ME meets ATTACK THE BLOCK." Awesome.
Wright will take on the project after he wraps BABY DRIVER. He hasn't had a pass at the script yet, but it was written by Scott Rosenberg, the scribe behind such underrated gems as BEAUTIFUL GIRLS, THINGS TO DO IN DENVER WHEN YOU'RE DEAD, and HIGH FIDELITY. Even if he doesn't make a painstaking effort to reconfigure the script, I'd expect some witty dialogue and original concepts to pepper up Dutton's original premise.
Integrating the trials of puberty with the external threat of man-eating insects seems like a challenge right up Wright's alley. This sounds like it could kick the Wright-produced ATTACK THE BLOCK right in the ass if it's done right. It's nice to hear that getting harangued by one of the biggest, baddest forces in contemporary cinema hasn't made the auteur miss a beat.
-Vincent Kim-Zahedi
"Papa Vinyard"
vincentzahedi@gmail.com
Twitter