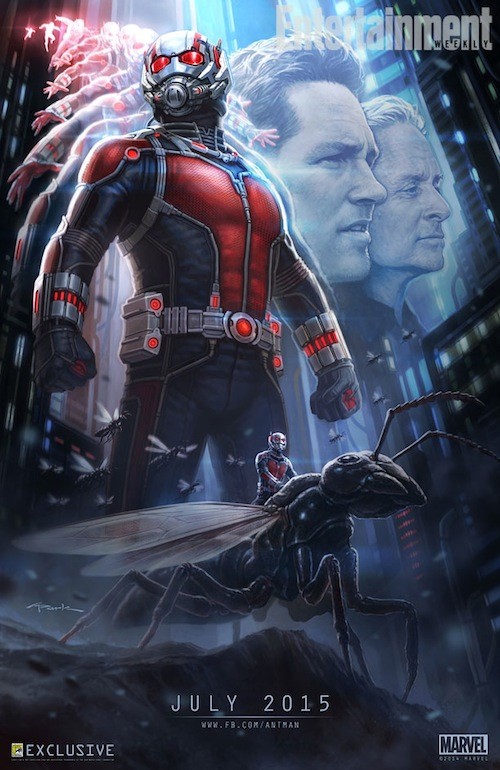 In advance of the ANT-MAN panel during Marvel's presentation tomorrow, and we now know three names who won't be there, including one fairly major cast member.
The behind-the-scenes goings-on regarding ANT-MAN has resulted in the film shedding three previously announced cast members.
The rewrites overseen by Adam McKay have omitted (or at least significantly reduced) the characters that Matt Gerard and Kevin Weisman were lined up to play, so they're out.
Patrick Wilson has also dropped out, but apparently that's more due to the project's scheduling changes than anything else. His character is still present in the script.
Obviously, there's speculation that the three dropped out out of alleigance with Edgar Wright, but there's no concrete evidence to support that. Actors leave projects all the time, sometimes in the middle of production (which hasn't yet begun for this film), and there have been rewrites, so it's really not unthinkable that the new script + schedule have boxed these three actors out.
We'll be hearing a bunch more about Marvel, Peyton Reed, and Adam McKay's ANT-MAN during tomorrow's SDCC panel.
ANT-MAN expands across screens nationwide on July 17th, 2015.
-Vincent Kim-Zahedi
"Papa Vinyard"
vincentzahedi@gmail.com
Twitter