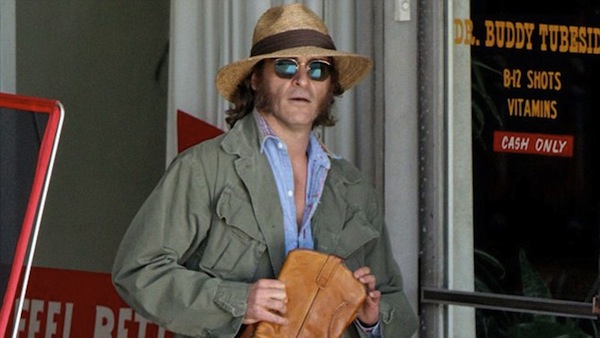 UPDATE: Variety is reporting that Phoenix is in "early talks" to play Doctor Strange. This is definitely moving forward. But "early talks" does not always mean a deal will eventually get made. Still, this news breaking a day before Marvel's Comic Con panel suggests that they might be further along than "early talks", and that an agreement has been made in principle. We'll find out for sure tomorrow! Here's my original story...
Jeremy here...
Marvel Studios' big San Diego Comic Con panel is tomorrow (Saturday), and it is widely expected that they will announce who will be playing the Sorcerer Supreme in Scott Derrickson's DOCTOR STRANGE. For months, we've heard names like Jared Leto, Benedict Cumberbatch, Edgar Ramirez, Tom Hardy and Justin Theroux, but The Wrap's Jeff Sneider has just brought up an actor who hasn't been directly linked to the project yet: Joaquin Phoenix.
Phoenix was reportedly in talks with WB a year or so ago to play Lex Luthor in what wound up becoming BATMAN V. SUPERMAN: DAWN OF JUSTICE, but I'm told the interest was almost completely one-sided, with Phoenix's representation politely listening to an offer they had every intention of declining. Sneider has good sources, but all he's saying in his story is that Marvel is interested and that there have been "discussions". This could very well be true (Marvel loves to cast a wide net), and Phoenix could certainly use a hit (if he's at all concerned with his commercial profile, and I'm not sure that he is), but I would be totally stunned if Joaquin is introduced as Derrickson's Doctor Strange tomorrow.
That's because a) I don't think he wants to do a comic book movie, and b) everything I've heard lately points to Justin Theroux.