Jeremy here...
The 2014 San Diego Comic Con will be opening its doors in the next couple of hours, and Marvel is wasting no time getting their product out there.
Here's a piece of pre-production artwork for ANT-MAN that Marvel has turned into a promotional one-sheet. I've a feeling they'll be giving these out to fans lucky enough to breech the doors of Hall H for the big Marvel Studios panel on Saturday. Check it out (courtesy of Entertainment Weekly, obviously)...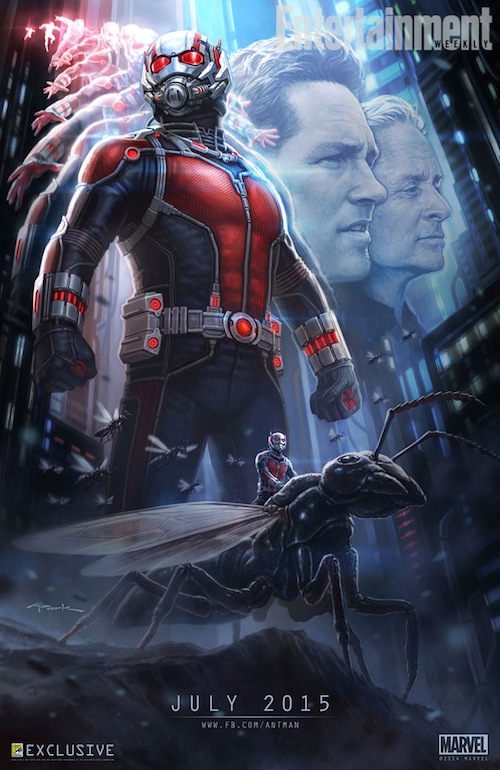 Pretty spiffy!
No need in rehashing the behind-the-scenes turmoil that led to Edgar Wright vacating the project after eight years, with director Peyton Reed taking over (and Adam McKay rewriting the producer's draft that sent Wright and co-writer Joe Cornish walking). The past is the past. ANT-MAN is headed our way July 17, 2015, and I'm confident that the talented team of Reed, McKay, Paul Rudd and Michael Douglas will bring us the best non-Wright version of the film possible.