Movie News
Behold The Blazing New Poster For THE HOBBIT: THE BATTLE OF THE FIVE ARMIES!!
Here's the new poster for the upcoming, and final, installment in Peter Jackson's HOBBIT cycle - opening theatrically December 17.
My 7 year old son is obsessed by the hope that LEGO will make a plus-sized Smaug. Not exactly sure what that would look like or how it would come about, but one can only hope this film pushes such a notion towards reality. I'm pretty sure I glimpsed a giant LEGO Smaug sculpture in the distance on the Comic Con floor - is this a possibility of hope?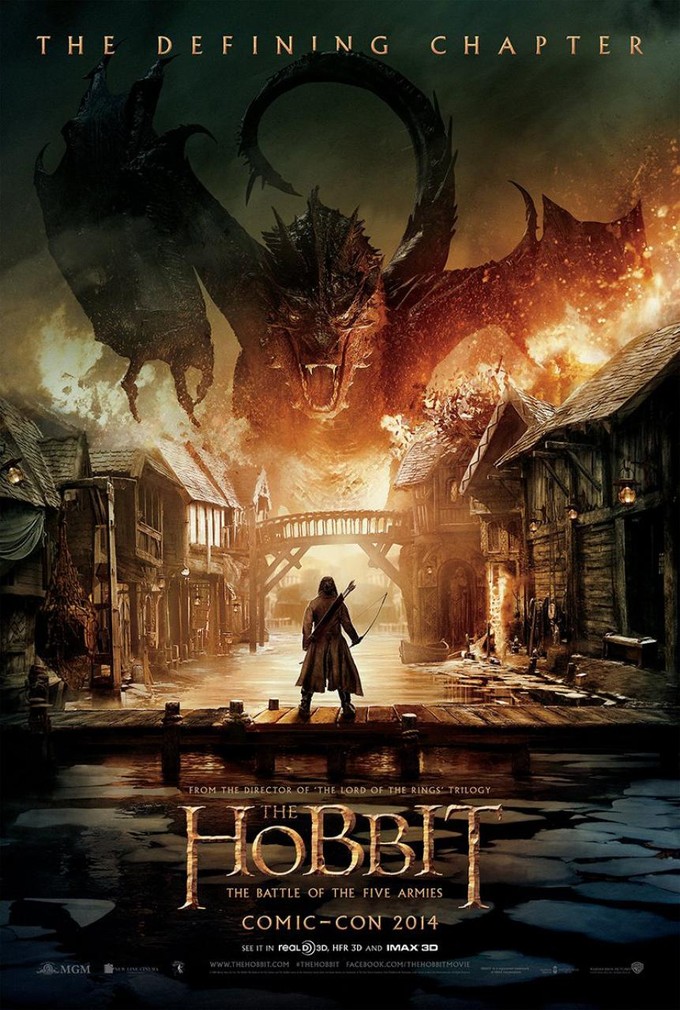 —————
Glen Oliver
"Merrick"
- e-mail
- Twitter