I've previously talked about how much I've enjoyed Disney Infinity. I could unleash all manner of nitpicks regarding the games' general pacing and layout, but the overall experience of injecting likenesses of beautifully crafted figures into a cleverly conceived and expansive Disneyverse game? It's a lot of fun - in a conditional sorta way.
Not too long ago we learned that, not surprisingly, characters from the Marvel universe will find their way to Infinity when the game and franchise updates later this year (you can see their first promo video HERE). Now comes a look at the GUARDIANS OF THE GALAXY Infinity module...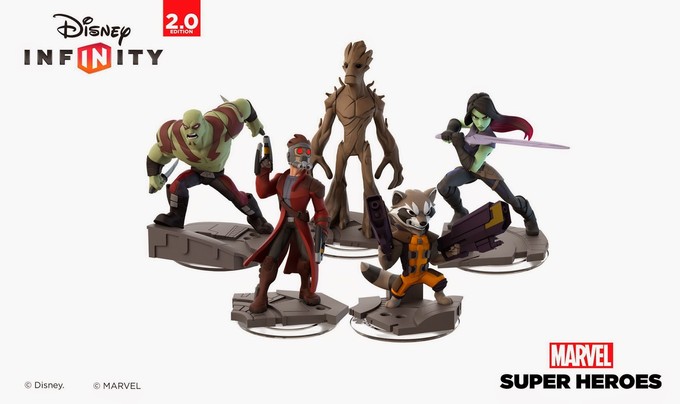 ...via a newly released and rather substantive trailer.
Look for the next iteration of Disney Infinity - and an expansive bevy of new characters - in a few months? Late September? Sounds like…although I don't believe that's official just yet.