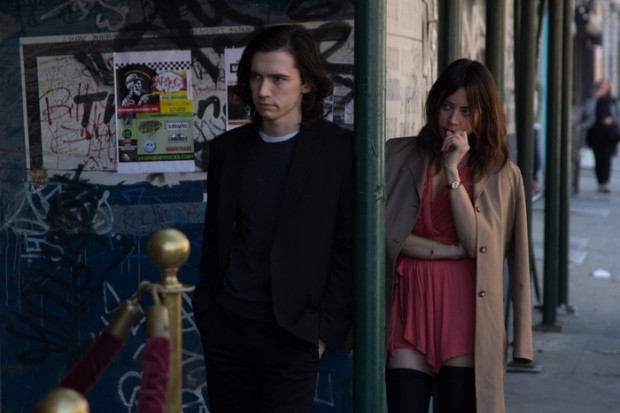 Hal Hartley has been working on NED RIFLE, what he touts as "the third and final chapter of HENRY FOOL," following FOOL and FAY GRIM. Today, we get our first look at the partially Kickstarter-funded film via this extended teaser, along with the news that it'll be premiering at the Toronto Film Festival this September.
The teaser itself is a lovely, nearly dialogue-free montage of little moments from the film, with a score that recalls the tone of the first film over the bizarre espionage trappings of its sequel. Only the final exchange gives us any insight into the plot, which involves Henry Fool's son Ned tracking his father down with the intention of killing him for his various, innumerable misdeeds. Along the way, he gets help by Aubrey Plaza's character, another figure from Fool's past. We also get quick glimpses of Martin Donovan as a sympathetic priest, Parker Posey as an imprisoned Fay Grim, James Urbaniak as Simon Grim, and even Thomas Jay Ryan as the elusive, perennially skulking Henry Fool.
I'm excited to see the conclusion of this story, and it looks like going the crowd-funded route hasn't taken a toll on Hartley's compositional style. Although I (and many others) were lukewarm on FAY GRIM, it seems that this one will be more in line with the odd humor and New York sensibility of the first film. We'll see whether it reaches that film's heights this September.
NED RIFLE plays Toronto in September, and I'd expect the rest of us will see this sometime late '14/early '15.
-Vincent Kim-Zahedi
"Papa Vinyard"
vincentzahedi@gmail.com
Twitter