Actress Evangeline Lilly - so very good in LOST and THE HOBBIT: THE DESOLATION OF SMAUG - has a new book on the way…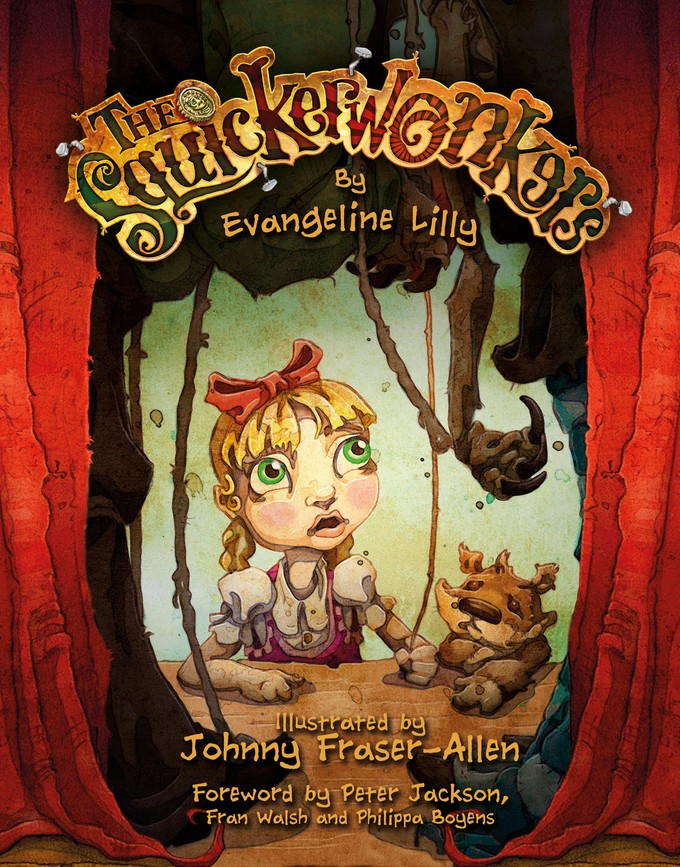 ….described thusly by our friends over at Titan:
Meet Selma of the Rin-Run Royals, a clever little girl who is spoiled to the core. One day Selma stumbles upon a band of colourful marionettes, and gets more than she bargained for. The remarkable Squickerwonkers of the fabulous Squickershow are about to teach Selma that she'll not always get her way.

Evangeline Lilly is best known for her work as an actress, but her foremost passion has always been writing. This book is her first published work. Beautifully illustrated by Johnny Fraser-Allen, this eccentric and visually stunning cautionary tale will appeal to adults and children alike.
Lilly will be attending this year's San Diego Comic Con, where she'll present SQUICKERWONKERS at a panel on Friday July 25 (10:30am, room 6a, moderated by Tara Bennet). That same day will see Evangeline at an official signing - noon in room AA20 (the signing is slotted for 1 1/2 hours).
Titan's sent along a few pages from SQUICKERWONKERS, which releases this November (it's pre-orderable HERE), but will be avaiilable immediately at SDCC (Titan's booth is 5537).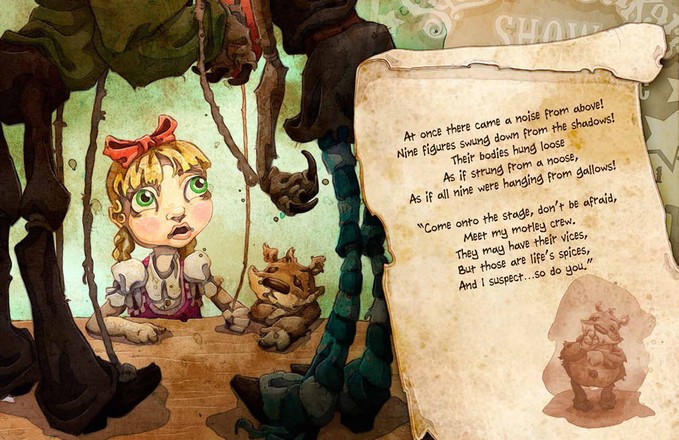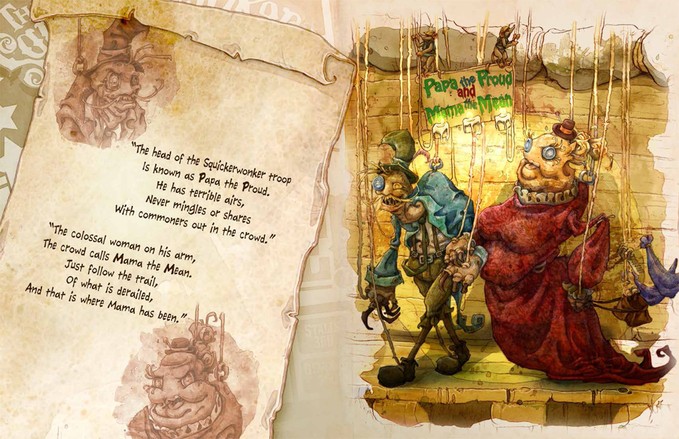 Sure does look pretty.
—————
Glen Oliver
"Merrick"
- e-mail
- Twitter