From TVLine comes this look at the San Diego Comic Con poster for the upcoming TOY STORY THAT TIME FORGOT TV special.
This image is from Mike Mignola - who Geeks may know as the creator of HELLBOY.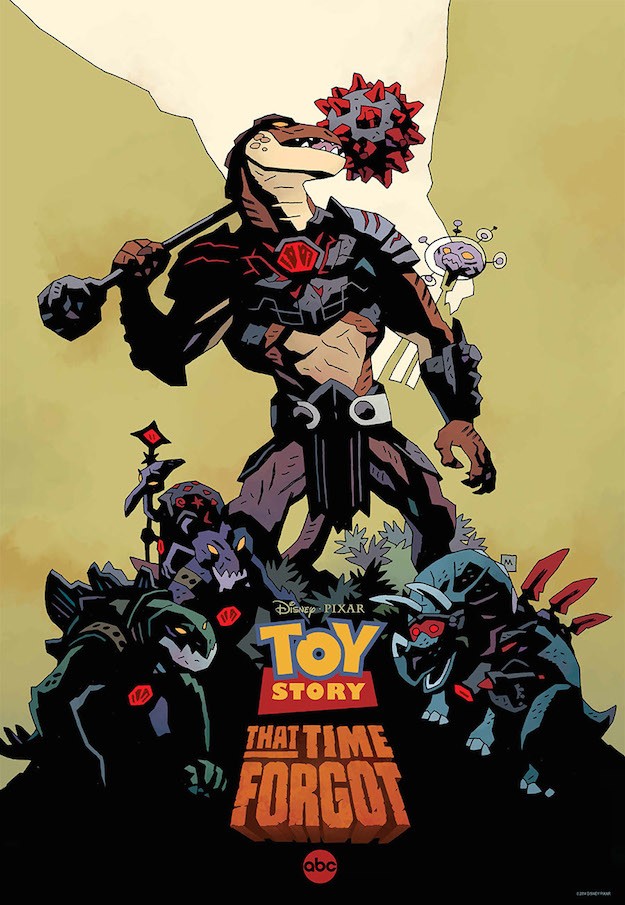 TOY STORY THAT TIME FORGOT…
…in which Buzz (voiced by Tim Allen), Woody (Tom Hanks) and the gang find themselves in uncharted territory when "the coolest set of action figures ever" turn out to be dangerously delusional.
…will conduct its Michael Giacchino moderated panel Thursday at 11:15am PST in Room 6A. More details, including information on autographing opportunities for attendees, can be found HERE at TVLine.
—————
Glen Oliver
"Merrick"
- e-mail
- Twitter