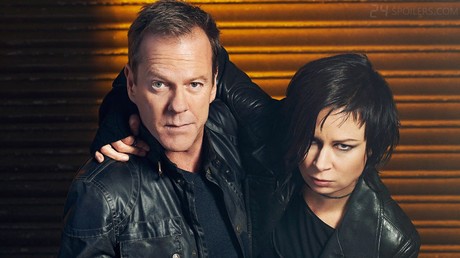 "24: Live Another Day" concluded with Jack Bauer rescuing Chloe O'Brien by allowing himself to be shipped off to an unpleasant Russian gulag.
But did the episode-ending "silent clock" truly signal the end for Bauer?
Peter Rice, who as chairman of the Fox Networks Group oversees the Fox Network, told the Television Critics Association over the weekend that he'd "love" to see a 10th season of "24."
"24: Live Another Day," said Rice, "was twisted and fantastic. It's a wonderful franchise, and when you look at the show itself, it has many more stories to tell."
The ratings weren't bad either, with the July 14 finale scoring a 1.7 in the adults 18-49 demo. By contrast, "Glee" – which is getting another 13 episodes on Fox next season – ended its season with a 0.6. "Brooklyn Nine-Nine," "The Mindy Project" and "New Girl," all also back next season, ended their most recent seasons with a 1.3, a 1.3 and a 1.2, respectively. In the 18-49 demo, "24" began with a 2.6, ended with a 1.7, and never fell below a 1.4:

(1.7) (1.4) (1.4) (1.4) (1.4) (1.6) (1.8) (1.5) (1.7) (2.0) (2.6) 24
If Fox could lure Kiefer Sutherland for two seasons of Tim Kring's supershitty "Touch," why wouldn't they be able to lure him to a 10th season as the former CTU superagent?