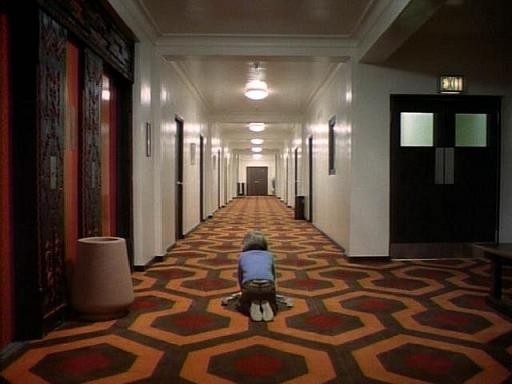 Both prequels to old horror movies (BATES MOTEL, DRACULA UNTOLD) and THE SHINING (ROOM 237) are fairly in right now, so naturally, Warner Bros. wants to dig into the history of the book/film's OVERLOOK HOTEL. More surprising is that the guy they want may actually be able to pull it off.
Mark Romanek, the former music video director responsible for ONE HOUR PHOTO and NEVER LET ME GO, is in talks to direct the prequel entitled THE OVERLOOK HOTEL, based on a script by WALKING DEAD's Glen Mazzara.
The film will actually be based on a prologue, entitled "Before The Play", written for the original novel before being cut by King prior to publishing (which you can read here or here. In it, we hear about the origin of the Overlook through the eyes of its original owner, a Bob T. Watson. He, his family, and his staff encounter the kind of supernatural goings-on that would eventually claim the lives of Delbert Grady and his family, as well as those of Jack Torrance and Dick Hallorann.
Romanek has shown an affinity for lovingly-composed, symmetrical immagery that, while not quite Kubrickian in scope and impact, should fit right at home in the patterned carpets and massive chambers of The Overlook. I didn't think anything could get me excited to see a follow-up to Kubrick's masterpiece (my, and many others', favorite horror movie ever made), but this hire seems to have done the trick.
-Vincent Kim-Zahedi
"Papa Vinyard"
vincentzahedi@gmail.com
Twitter